Advanced Night Repair Cream
Skin Reboot Night Repair Cream
Regular price

Sale price

$87.00
60-Day Money Back Guarantee
AUTO FREE SHIPPING

Free US shipping on orders over $50; select international orders over $100 ship for free, otherwise $20 flat rate.

This qualifies for automatic free shipping (no additional discounts apply).
EASY EXCHANGE, RETURN & REFUND

TRY IT FOR 60 DAYS FIRST. If you are not 100% happy, we will issue a full refund less shipping.

SMALL BATCH PRODUCTIONS for fresh and potent product and experience.

SAME DAY SHIPPING on all orders before 2pm PST.
It's more than just a cream; it's your skin's nightly detox and reset ritual. It's a powerhouse of supreme antioxidants and exceptional anti-aging benefits. Crafted with potent botanicals revered in Japan for their profound healing properties, our Skin Reboot Cream is your path to reduced redness, improved circulation, a balanced skin tone, and increased collagen production. Let this transformative cream work its magic while you sleep!
BENEFITS

Essential Hydration
Stress Recovery
For A Rosy, Healthy Glow
Antioxidant Protection
Natural Pro-Collagen Production
Anti-Inflammatory
Powerful Enzyme Manipulator
Anti Fungal - Anti Microbial
How to use

Apply with a gentle, circular motion every night to clean face and neck or after using our Purifying Facial Peel. Use gentle upward strokes until fully absorbed. 

CARING CAUTION For external use only. Avoid contact with eyes. If the product gets into the eyes, rinse thoroughly with water. Always consult your healthcare specialist while pregnant or lactating/breastfeeding.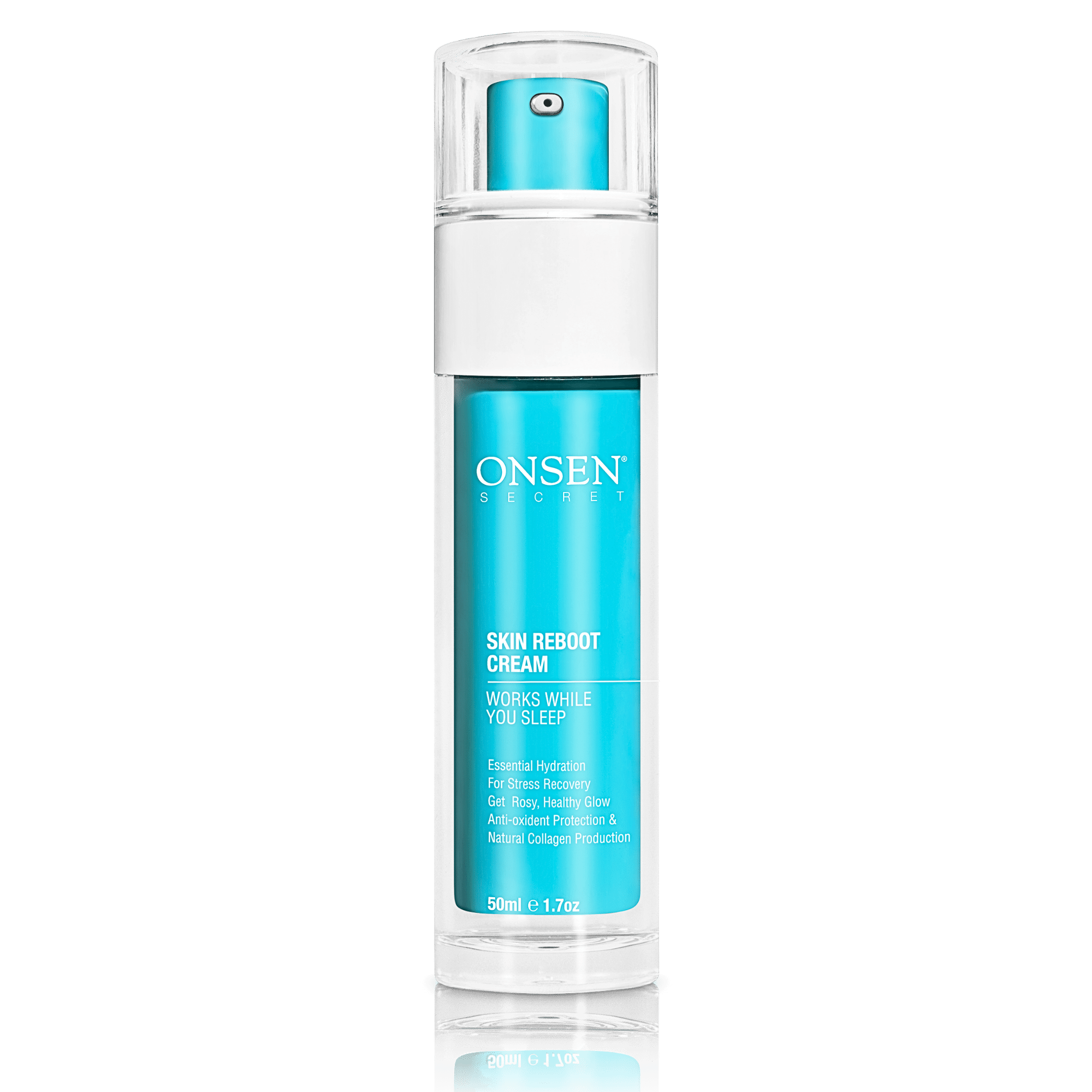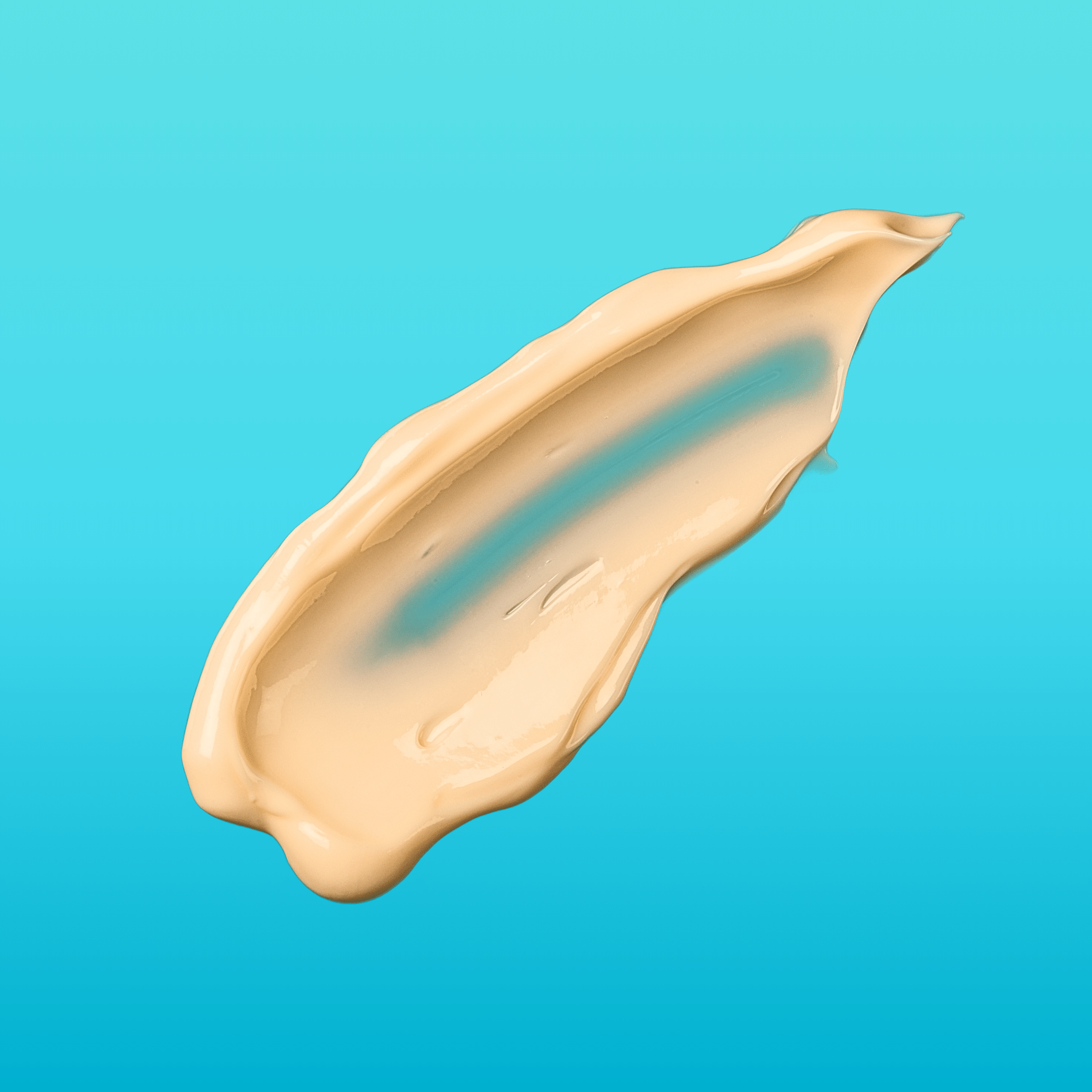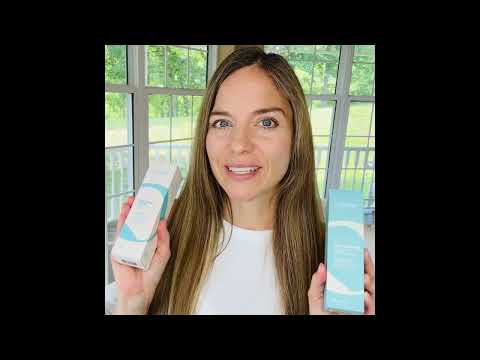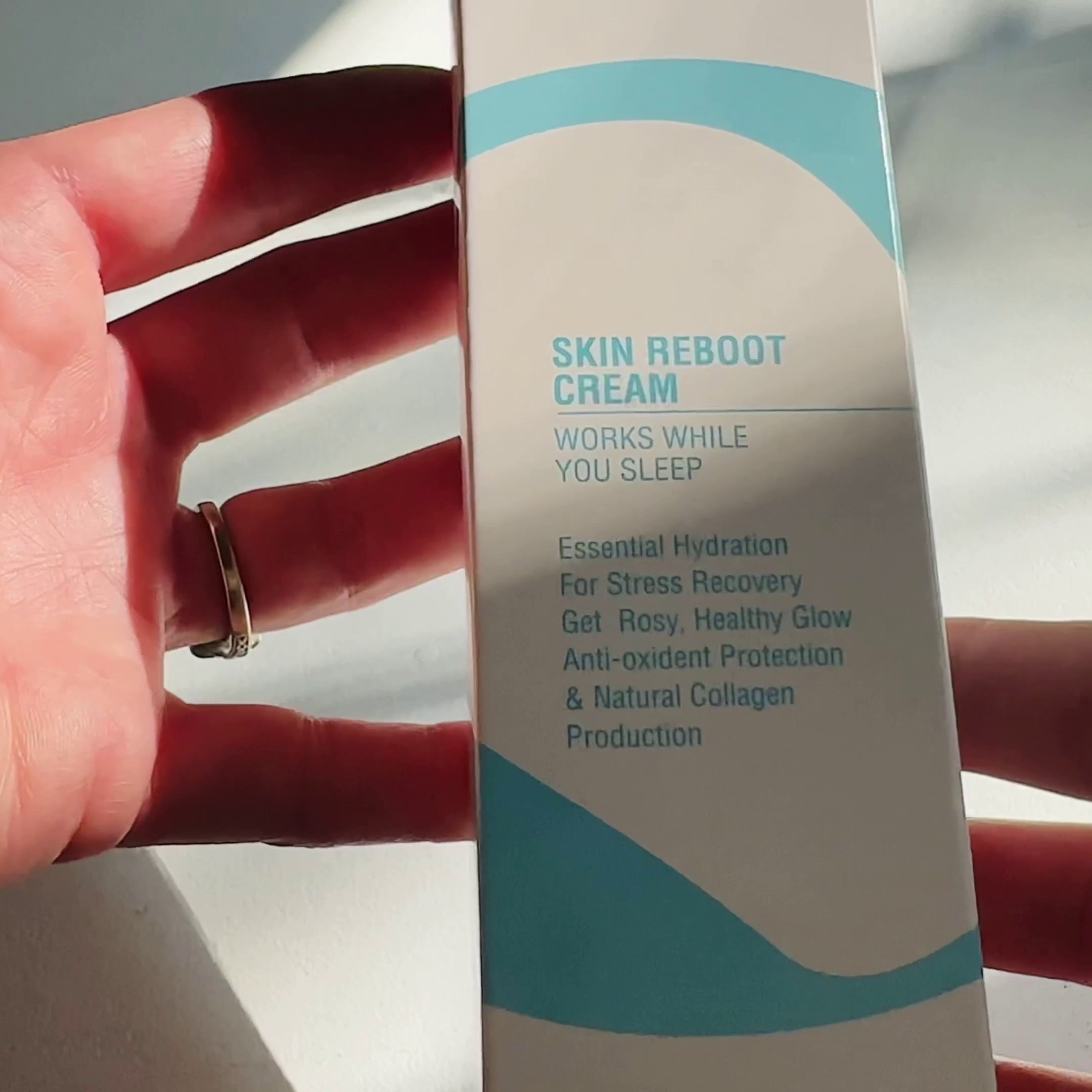 Skin Reboot Night Repair Cream Customer Reviews
My skin looks so refreshed in the morning when I put this wonderful cream on at night. I am not kidding - in just after a week of using this gem I made my mother try it—she's obsessed now too! Try this out for a few nights and I promise your skin will look super amazing.

Jasmine V.

This is the best night cream I have ever purchased, I absolutely love it. It gives me a youthful glow. You do not need to use a lot of it. I have tried numerous other brands and this has helped me with my dark and age spots, left my skin glowing. I will never use another face cream again!

Winnie M.

"At 75 years old, I never thought I could regain the radiance of my youth. These two bottles has worked wonders on my skin in moisturizing and reducing the appearance of fine lines. I feel like I have turned back the clock, and I couldn't be happier!"

Tatiana M.

"Finding the time for a skincare routine can be challenging as a mom. However, this duo has become my secret weapon. The hydration it provides keeps my skin soft and supple throughout the day, even during those sleepless nights!"

Margaret T.
Works Wonders While You Sleep
It's not just a cream; it's a nightly detox & reset ritual for your skin.
Say goodbye to dull, tired, stressed, aging skin. Unleash your skin's potential and glowing from within.
Find out why?
What Makes Our Skin Reboot Night Repair Cream So Special
Utilizes The Power of Enzymes

20x more potent than Vitamin C & E, it reduces irritation & redness, increases moisture retention, inhibits oxidative stress

Patented Wasabi Extract

Known for its superior detoxification properties that can clear skin imperfections while deodorizing and boosting collagen production

Japanese Hotspring Minerals

Infused with the most authentic ingredients and minerals that awaken the power of natural healing from within
Powerful Detoxification and Reset

Supreme Antioxidant Protection

Remarkable Anti-Aging Effects

Essential Hydration

Natural Pro-Collagen Production
Introducing the world's first night cream designed to detoxify and revitalize your skin at a cellular level from the moment it touches your skin. This exceptional product tackles the hidden stresses, toxins, and lingering odors trapped within, which can pave the way for unwanted age spots.
Fortify your skin's defense against the relentless assault of environmental stressors and harmful free radicals. Skin Reboot Cream's potent arsenal of antioxidants forms an impenetrable shield, safeguarding your skin's beauty, health, and resilience for years to come.
Bid farewell to the visible markers of time etched upon your skin. Skin Reboot Cream, the ultimate age-defying companion, diminishes the appearance of fine lines and wrinkles, unveiling renewed firmness, elasticity, and an ageless allure.
Immerse your skin in a wave of luxurious, thirst-quenching moisture. Witness as dryness and flakiness are banished, replaced by a dewy, plumped-up complexion that radiates with vitality and luminosity. As night falls, the Skin Reboot Cream takes the stage, soothing redness, promoting circulation, and encouraging natural pro-collagen production.
Our Skin Reboot Cream doesn't rely on artificial additives. Instead, it stimulates your skin's natural pro-collagen production, ensuring a sustainable, long-term improvement in elasticity and youthful firmness.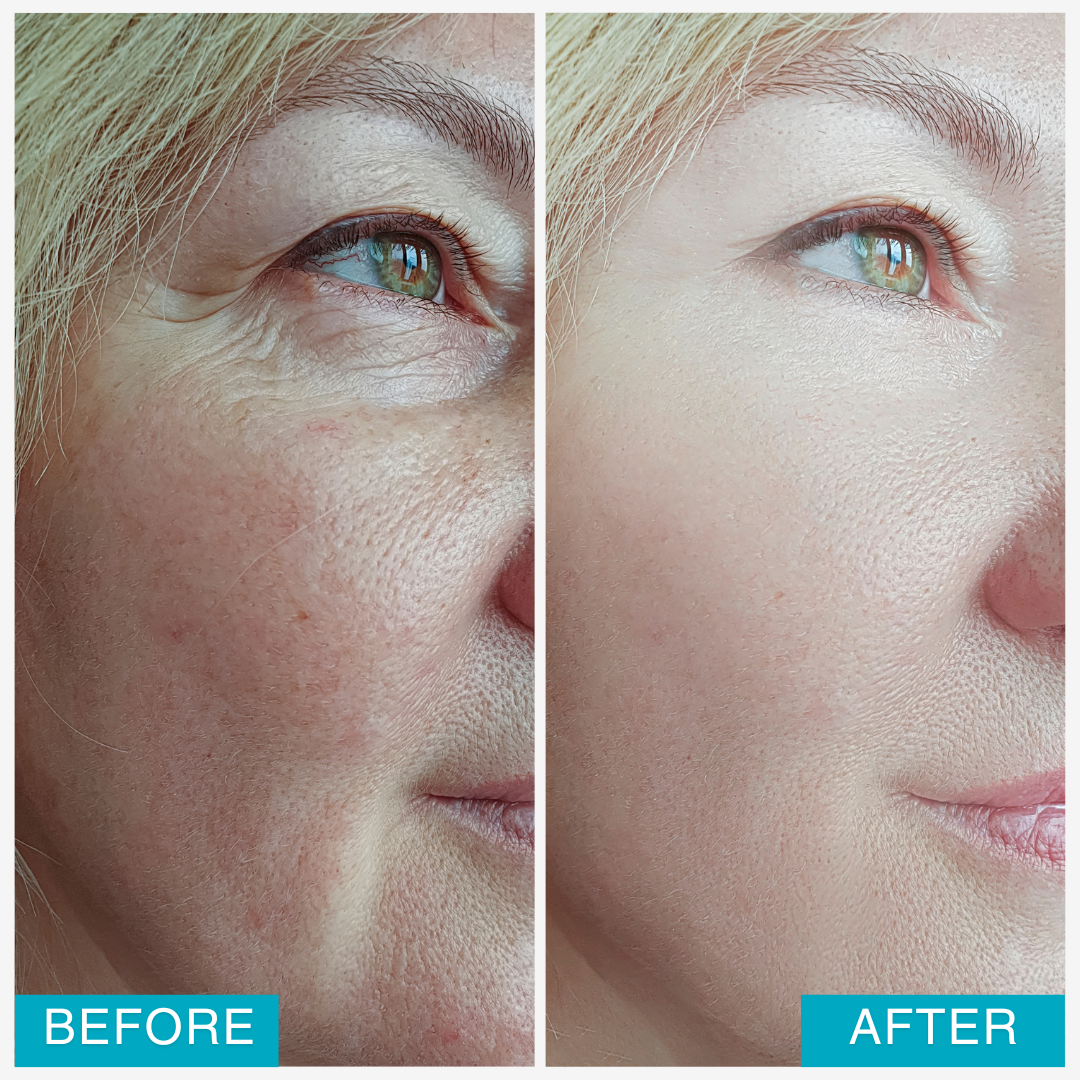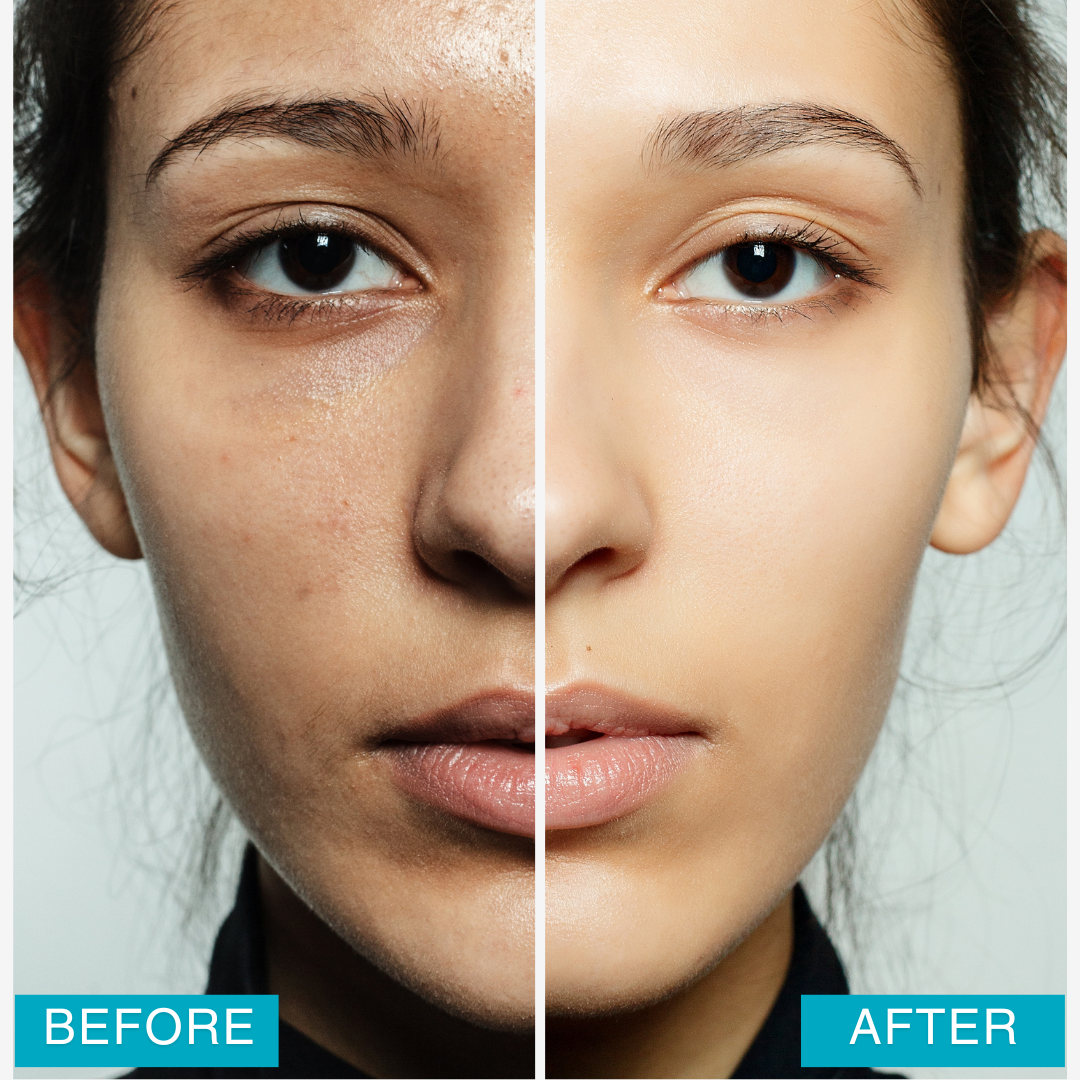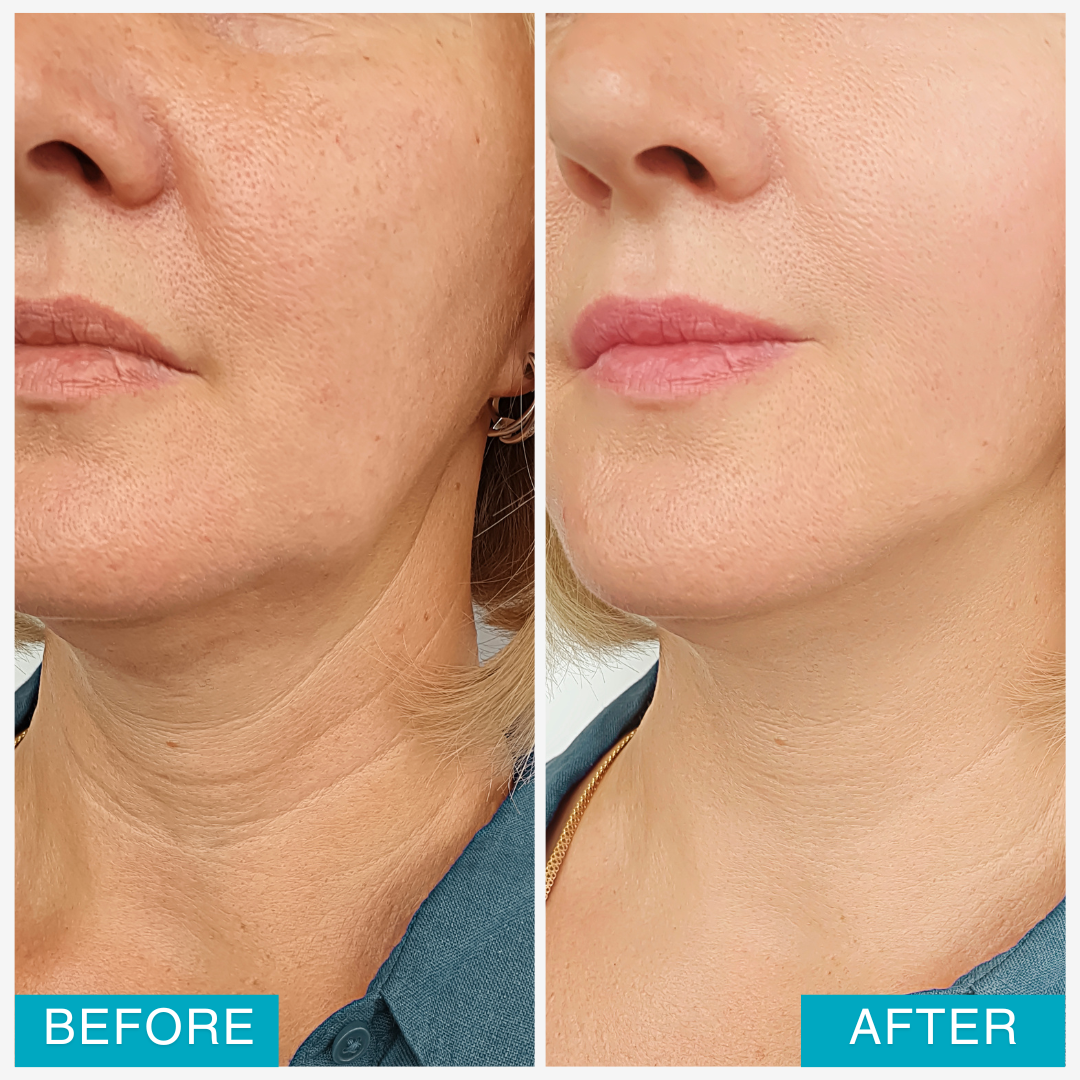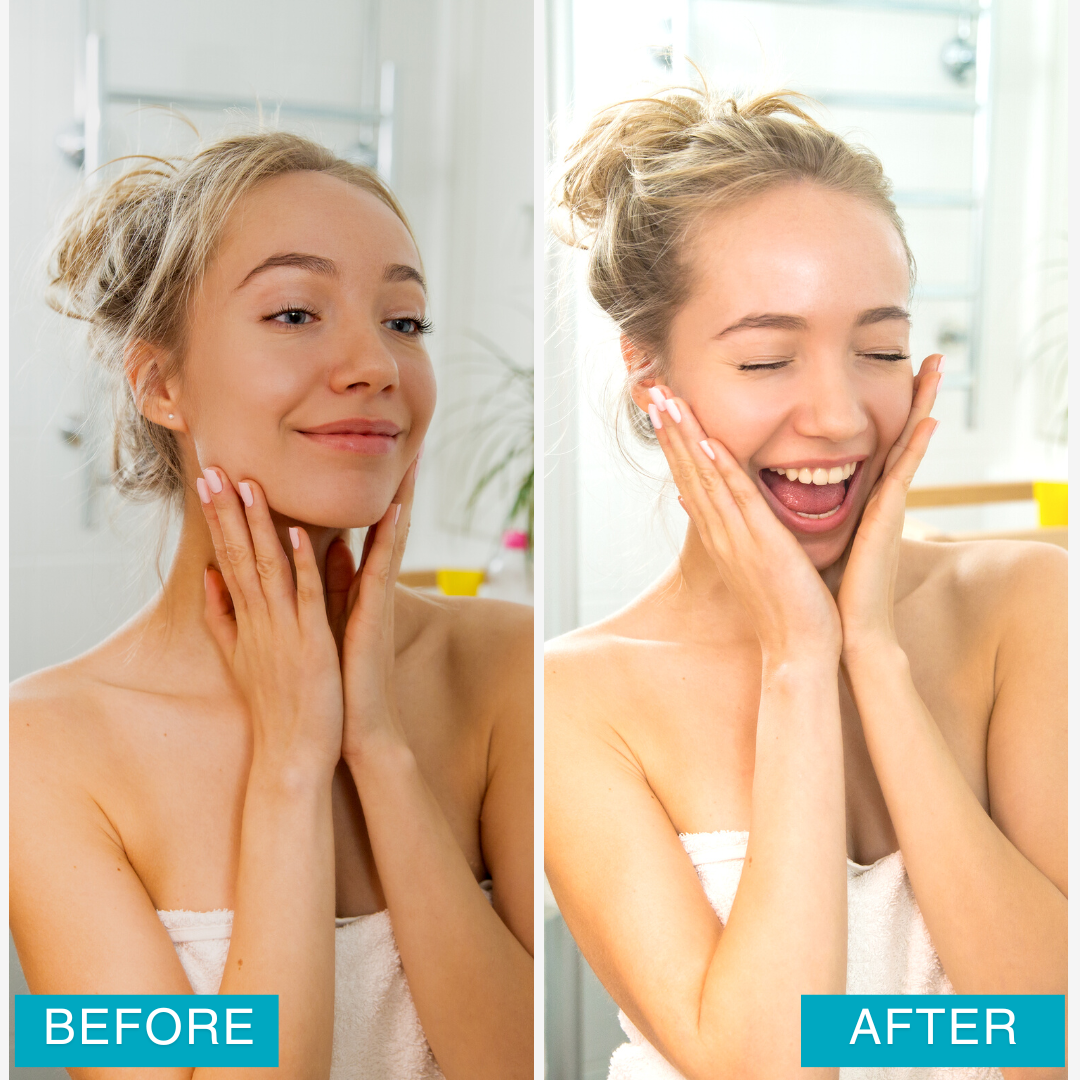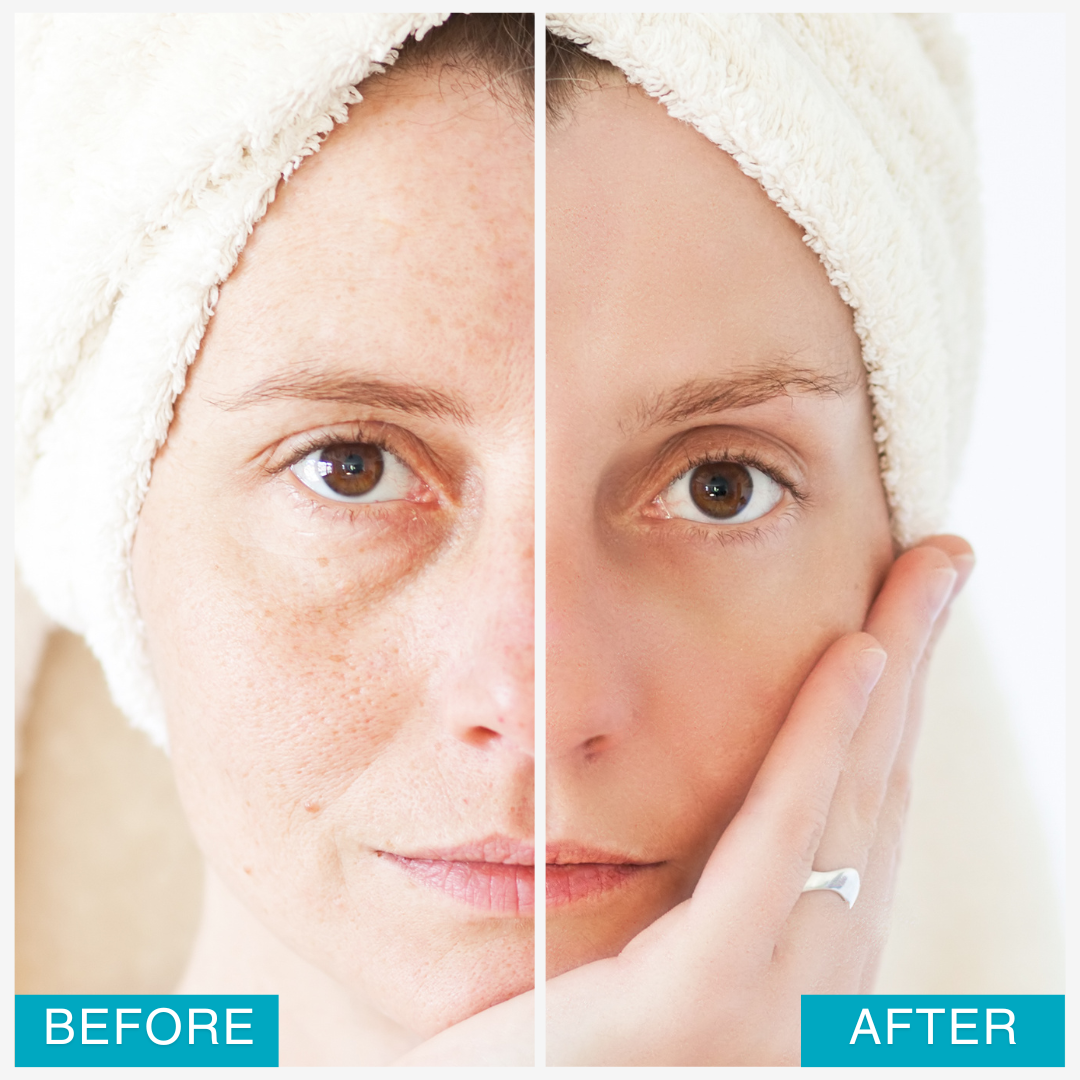 What To Expect?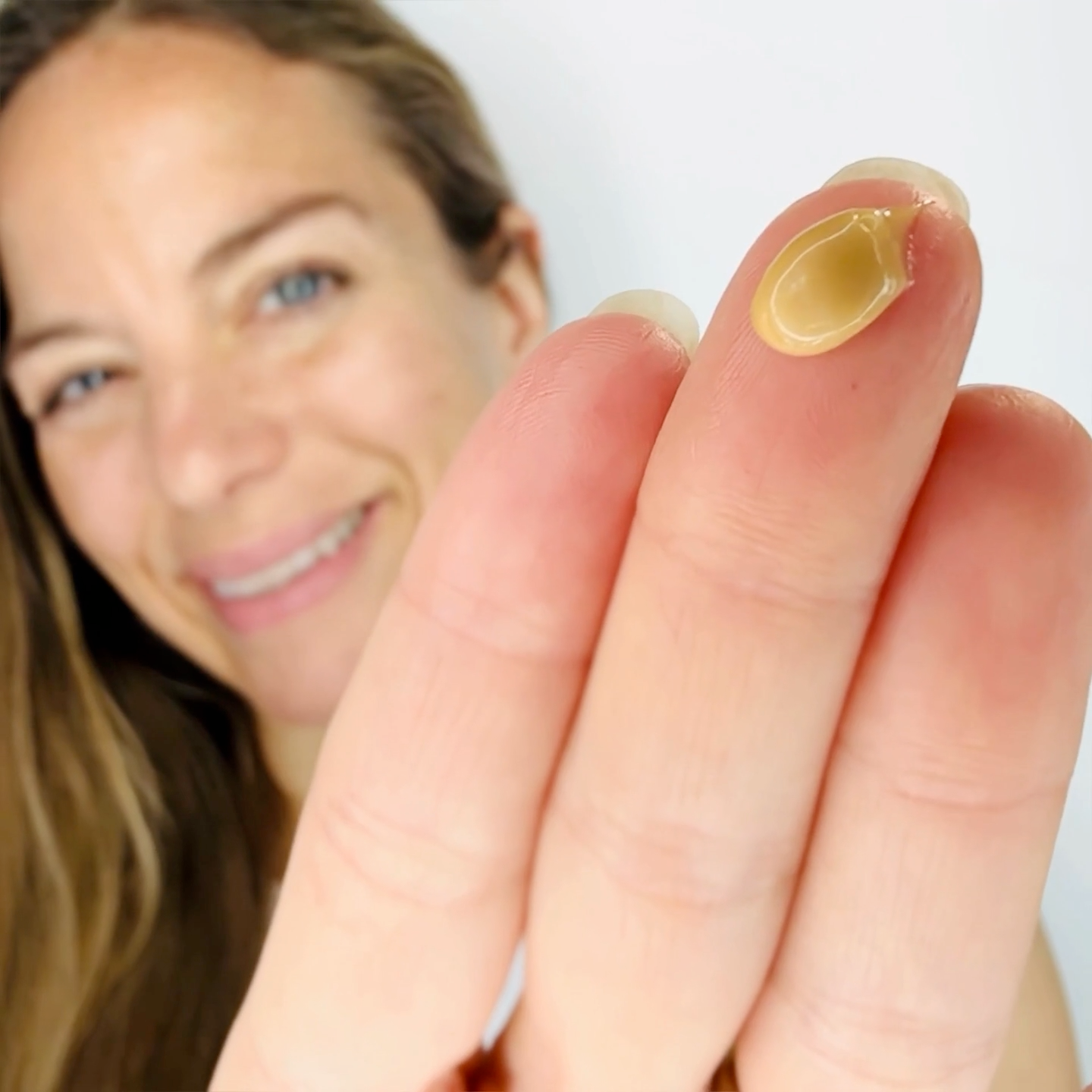 It's the first night cream that detoxifies and invigorates your skin at a cellular level upon application. Unveil your skin's natural radiance as it tackles hidden stressors, trapped toxins, and lingering odors, shielding against age spots. Your skin never rests, and now, it detoxifies as you dream.
Bid farewell to the visible markers of time etched upon your skin. With the Skin Reboot Cream's supreme anti-aging power, the wrinkles become less noticeable as our formula actively minimizes them, unveiling renewed firmness, elasticity, and an ageless allure.
Our Skin Reboot Cream not only enhances your skin's beauty but also soothes and protects. It boasts powerful anti-inflammatory properties, making it an ideal choice for those with sensitive skin or skin conditions. Additionally, it offers antimicrobial protection, ensuring your skin stays clean and clear, promoting overall skin health.
Well-hydrated skin is more resistant to environmental stressors. The Skin Reboot Cream creates a protective barrier, preventing moisture loss and strengthening your skin's natural defenses.
Let the powerful antioxidants and natural ingredients work their magic to reduce redness, improve circulation, and calm your skin. It's like a calming spa treatment for your face.
Temporary relief is just that—temporary.
It offers fleeting comfort, leaving you wanting more. But relying on quick fixes can create dependency, robbing your body of its natural resilience. It's like hoping a cup of coffee could replace a workout—we all know it's not that simple.
Skin Reboot Kits
Indulge in the synergy of these carefully curated sets to reset your glow day and night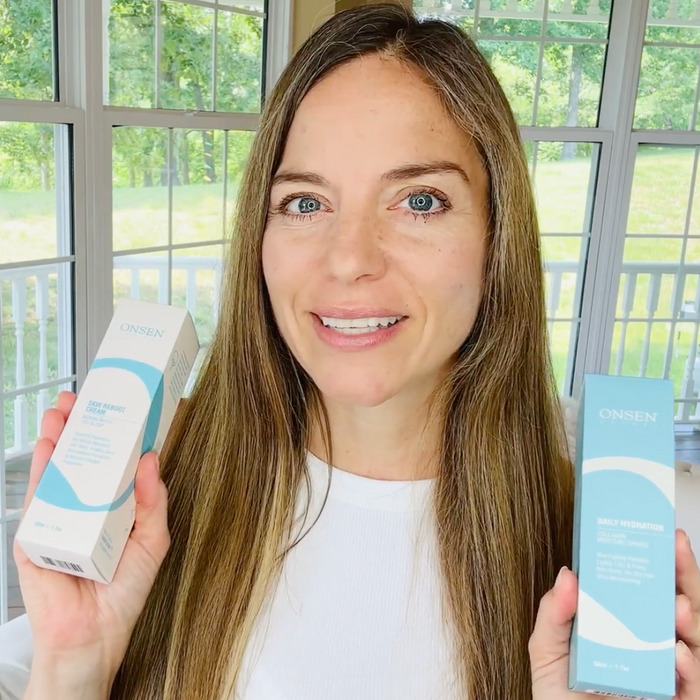 You asked, we answered.
Q : Why do I need a detoxifying night cream?

A: Your skin doesn't take a break when you do. During deep sleep (Stage 3 NREM sleep), essential cellular regeneration occurs. However, as we age, we experience less deep sleep, leading to tired-looking skin. Skin Reboot Night Cream enhances this regenerative process, ensuring your skin wakes up refreshed.
Q : What are the main reasons my skin looks tired when I wake up?

A : Several factors contribute to your skin looking fatigued upon waking up:

Poor sleep quality, especially a lack of deep sleep.
Dehydration at the cellular level, leading to dryness and dullness.
Nutritional imbalances from dietary habits.
Continuous exposure to stressors like UV rays, pollution, and electromagnetic waves.
Accumulated toxins within your skin cells.
Uncomfortable skin odors due to gas accumulation during chemical reactions.
Q : Can Skin Reboot Cream improve hydration in my skin?

A: Absolutely. While drinking water is vital, Skin Reboot Cream goes beyond surface hydration. It helps your skin cells maintain their water balance, ensuring they function optimally. This can help combat dryness, flakiness, and other hydration-related issues.
Q: Is wasabi safe on the skin? I thought it's just for sushi.

A: It's not only safe; it can work wonders on the skin, too. It has a variety of healing qualities: it is antimicrobial, packed with potassium, calcium, Vitamin C and phytochemicals that boosts antioxidants in your body and help your skin fight free radicals.
Q: Should I expect it to tingle since it has wasabi?

A: Yes, there's a little bit of a tingling sensation when applied to skin, it's stimulating and increases circulation and oxygenation.
Q : Why don't Onsen Secret moisturizers and creams contain SPF?

A: Unlike other products, we believe in trusting the skin's natural abilities to handle sun exposure. SPF actives can create an oily layer on the skin that blocks pores, reduces product efficacy, and damages rather than helping. Therefore, instead of relying solely on SPF products, we suggest trusting your body and enjoying the goodness of nature while also protecting your skin with an SPF product when needed.
Q: Is this suitable for all skin types?

A: Yes, absolutely. Our products have been crafted with a deep sense of care, with gentle formulations to embrace the diversity of all skin types.

But more than just words, we encourage you to conduct a patch test, a small gesture of care that ensures our products resonate with your individuality.

Should you ever find that our product isn't your perfect match, please remember, it's not just about the product; it's about your satisfaction and confidence. Reach out to us, and we'll gladly provide a full refund.

Your comfort in your own skin is what truly matters. We're here to honor that, and your well-being remains our utmost priority.
Beauty Sleep Essential
Onsen Secret's Skin Reboot Cream has become my goto nighttime essential. Its healing properties and antioxidant power work wonders on my skin while I sleep. The result? A refreshed, radiant complexion that makes me feel like I've had a full night of beauty sleep, even when I haven't!
Skincare Bliss in a Jar
Onsen Secret's Advanced Night Repair Cream is pure bliss for my skin. Its nourishing formula and remarkable antiaging activity have improved the overall health and appearance of my complexion. I can't recommend this cream enough for anyone looking to pamper their skin.
Love at First Application
I fell in love with Onsen Secret's Advanced Night Repair Cream from the very first application. Its balance of botanicals and antioxidants is perfect for my skin. It has reduced redness, improved circulation, and given me a more even skin tone. This cream is truly a gamechanger!
A Nighttime Delight for Glowing Skin
This Onsen Secret Advanced Night Repair Cream is a true gem! Its calming formula and powerful antioxidants make it a dream come true for my skin. I wake up every morning with a radiant, healthy glow, and my skin feels nourished and rejuvenated. Highly recommend!