Collagen-Boosting Moisturizer
Daily Hydration Moisturizer
Ultra-hydrating | Anti-aging | Boosts collagen quantity & quality | Lifts & firms
Regular price

Sale price

$69.00
60-Day Money Back Guarantee
This all-natural, light, ultra-moisturizing, potent, non-greasy lotion is packed with organic extracts and high-quality peptides that motivate the body to improve collagen production, regenerate damaged skin tissues and improve skin elasticity. It is a phenomenal moisturizer that opens the door to energy packets that helps the skin reawaken itself and reengage its own biological process, thus revealing naturally supple, radiant, glowing skin.

BENEFITS

Skin- fueling Peptides
Lightly lifts and firms
Copper Complex
Helps minimize fine lines and wrinkles     
Restore and improve collagen production
Ultra-hydrating and moisturizing
Filters UVA and UVB radiation naturally
Non-shiny dry down
Key Ingredients

Aloe Vera: This plant extract is known for its moisturizing and soothing properties. It contains polysaccharides, which help to retain moisture in the skin, and antioxidants that can help protect against environmental damage.

Lavender Oil: This essential oil has anti-inflammatory properties that can help soothe and calm irritated skin. It is also known for its relaxing aroma, which can promote a sense of calm and well-being.

Vitamin C: This powerful antioxidant helps to protect against free radical damage and can promote collagen production, which can improve the appearance of fine lines and wrinkles. It can also help to brighten the skin and improve its overall tone and texture.

Vitamin E: Another potent antioxidant, Vitamin E helps to protect the skin against environmental damage and can improve its ability to retain moisture. It can also help to reduce the appearance of fine lines and wrinkles.
How to use

Use twice a day. Apply with a gentle, circular motion morning and night to clean face and neck or after using our Purifying Facial Peel. Use gentle upward strokes until fully absorbed. Works as an excellent under-makeup base.
Full Ingredients list
EASY EXCHANGE, RETURN & REFUND

TRY IT FOR 60 DAYS FIRST. If you are not 100% happy, we will issue a full refund less shipping.

SMALL BATCH PRODUCTIONS for fresh and potent product and experience.

SAME DAY SHIPPING on all orders before 2pm PST.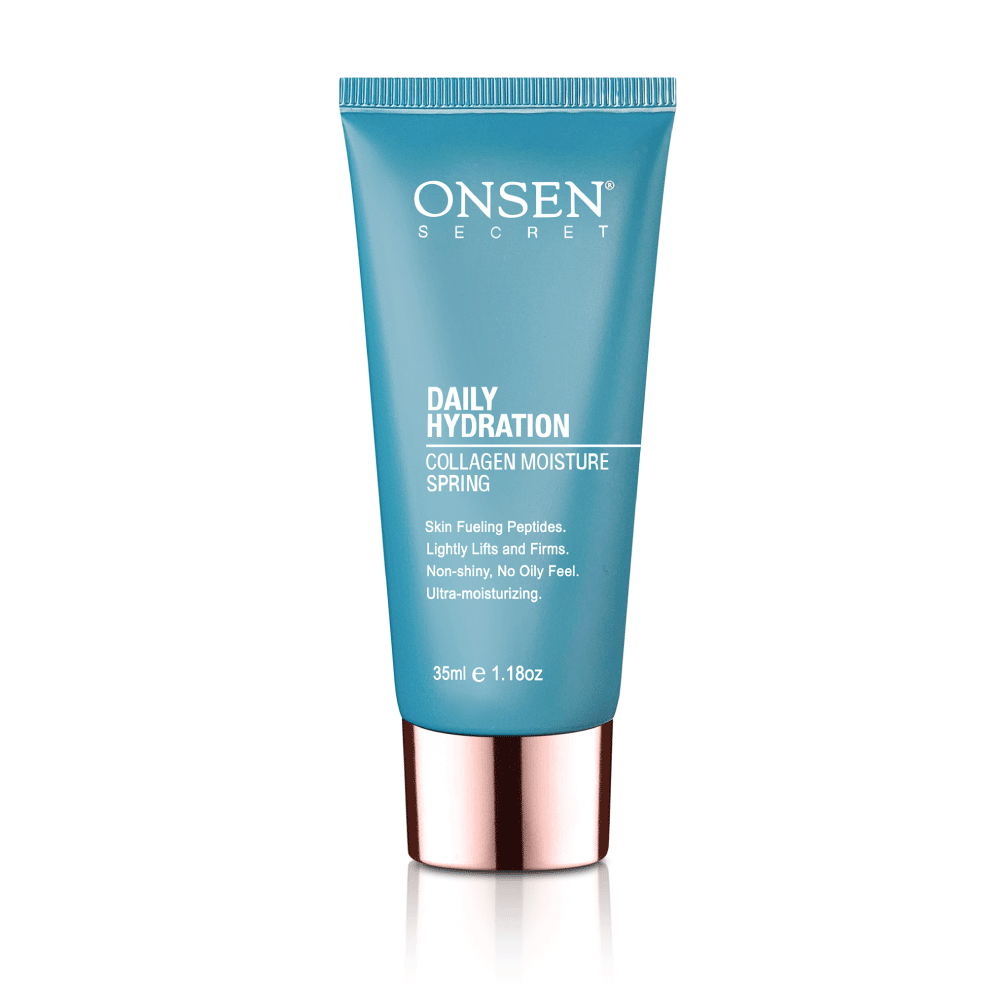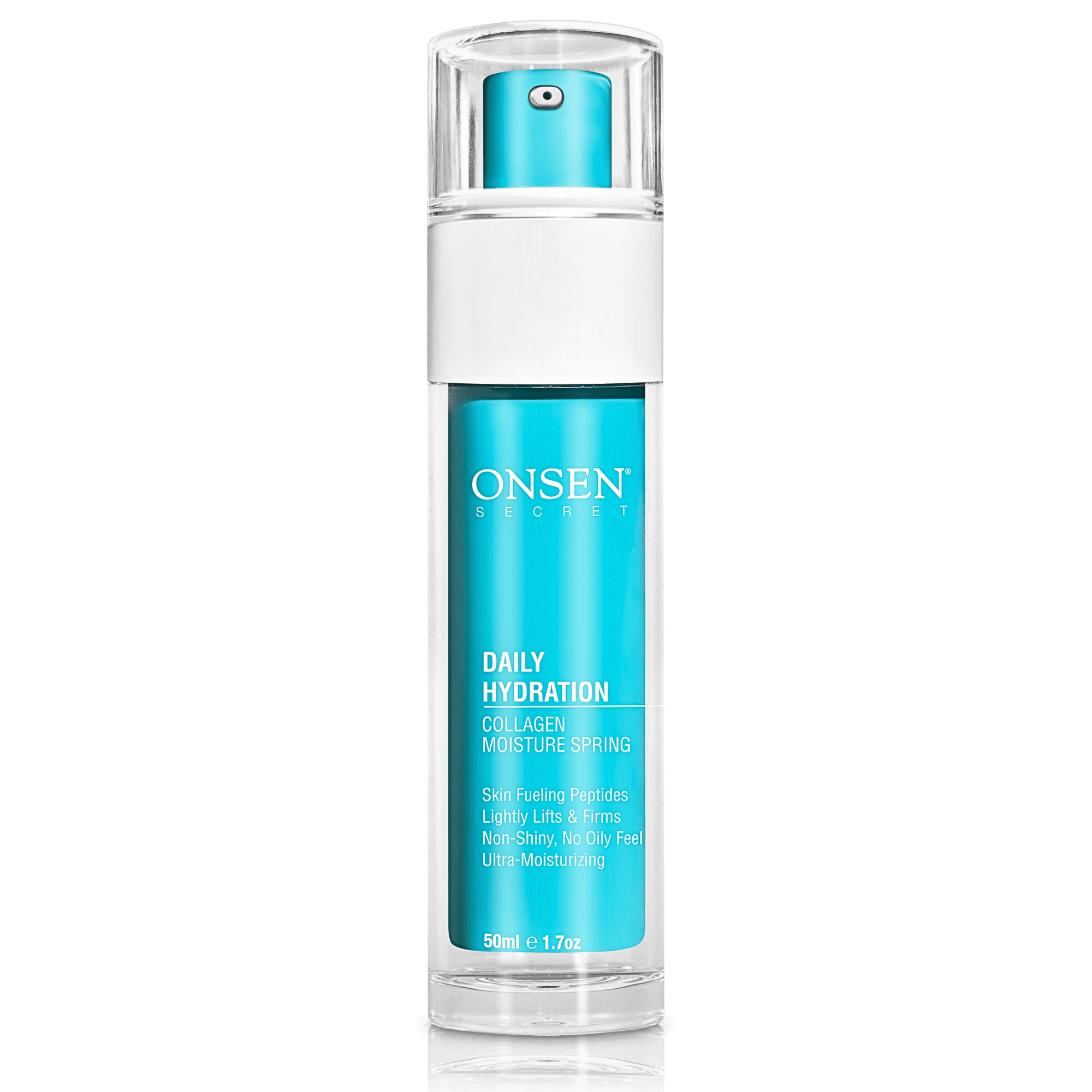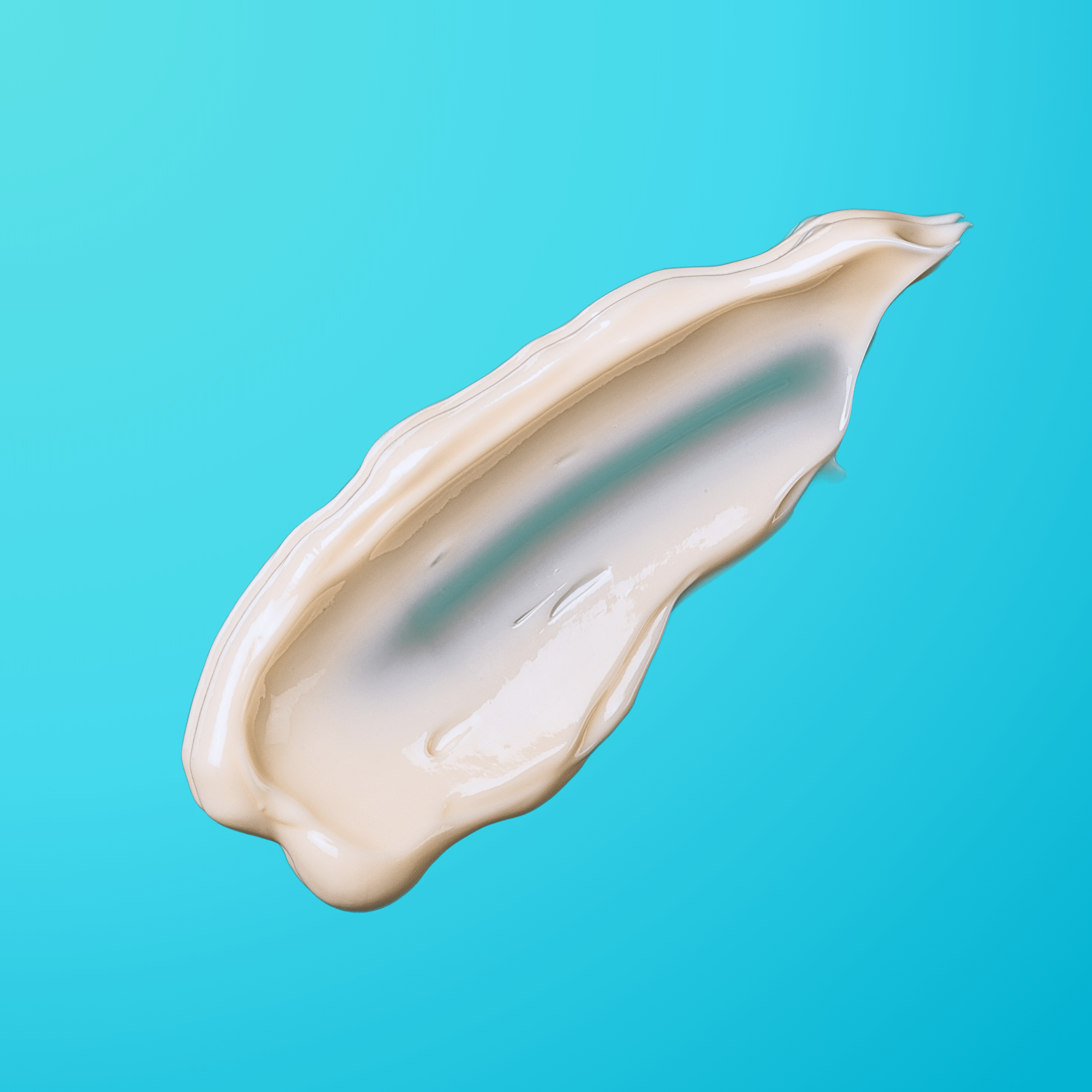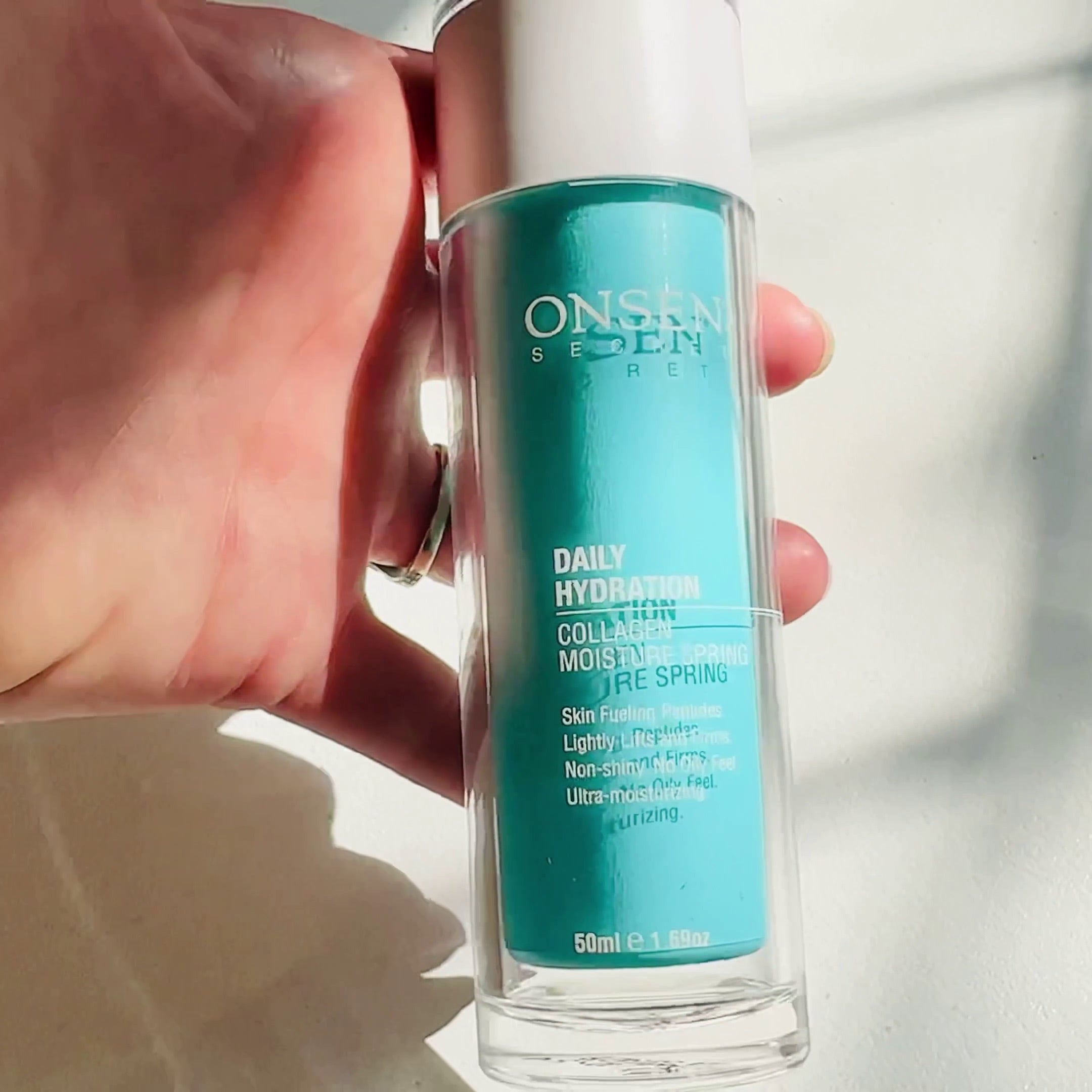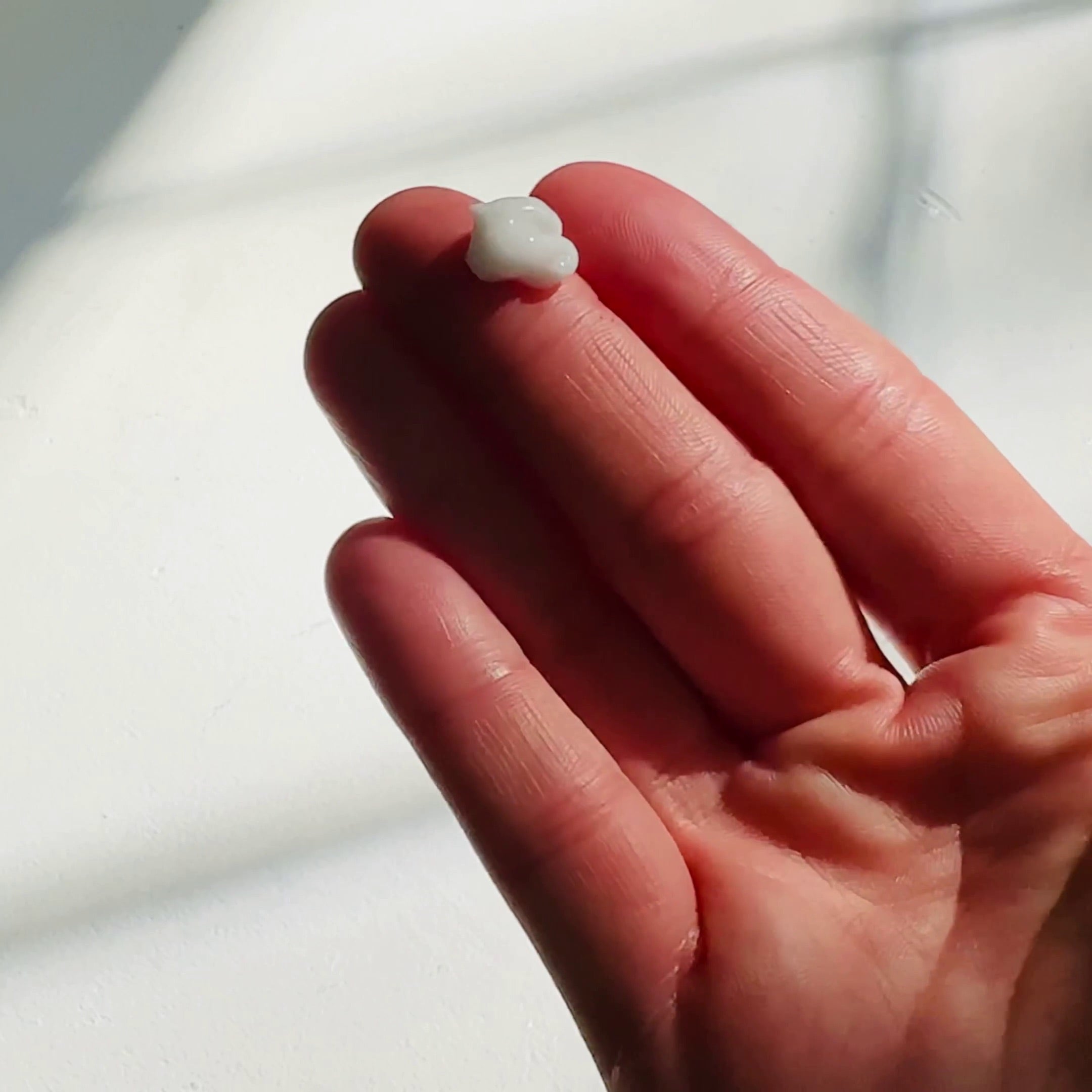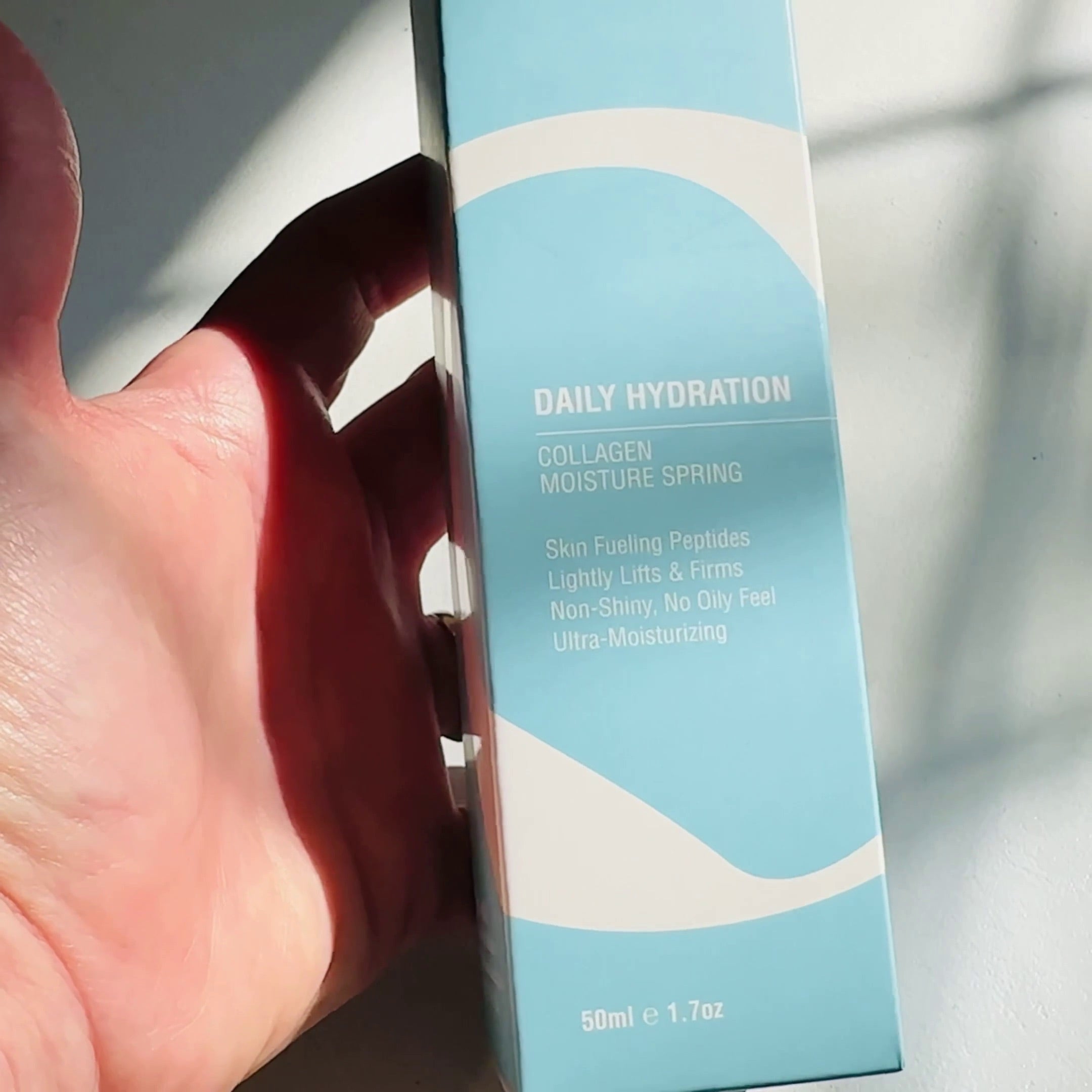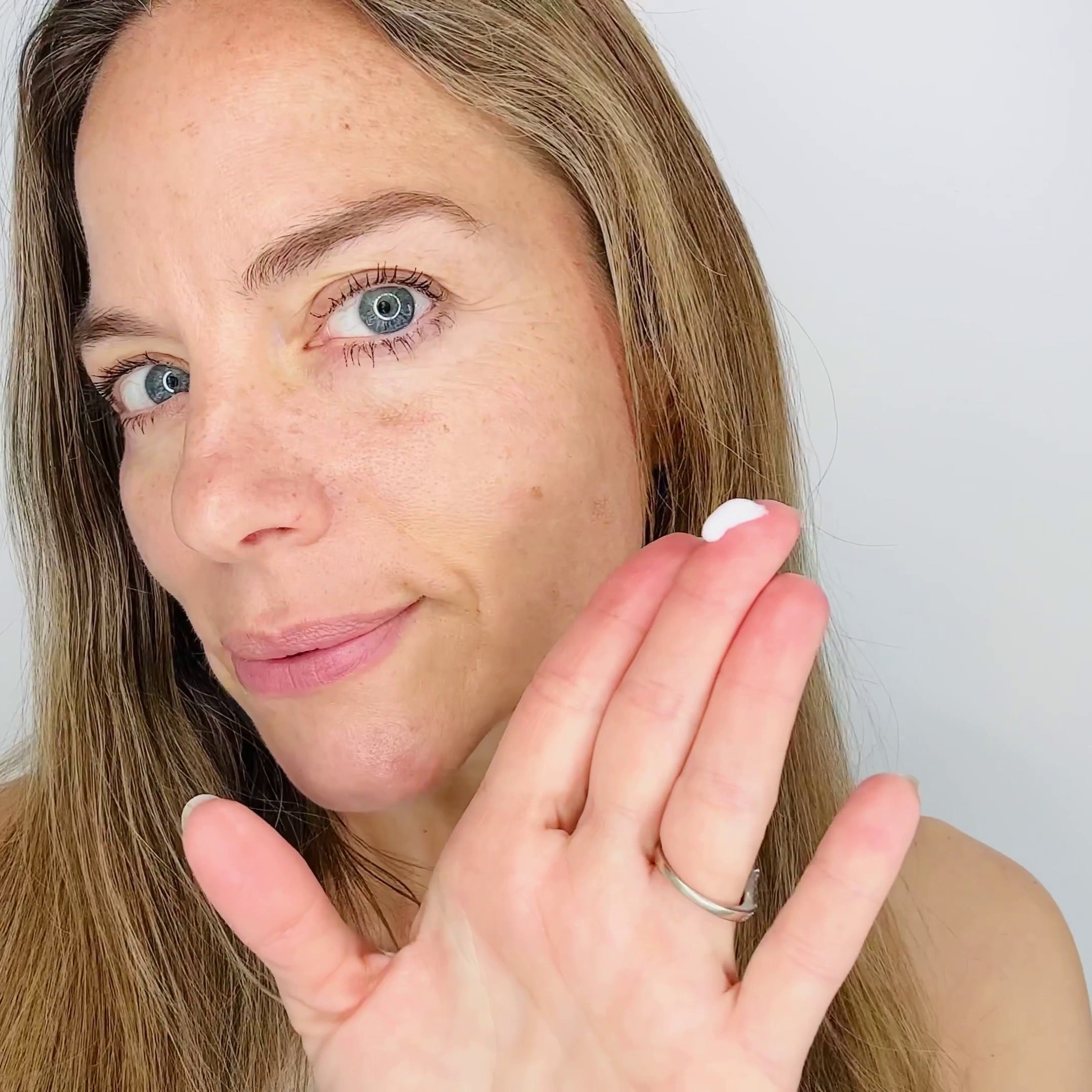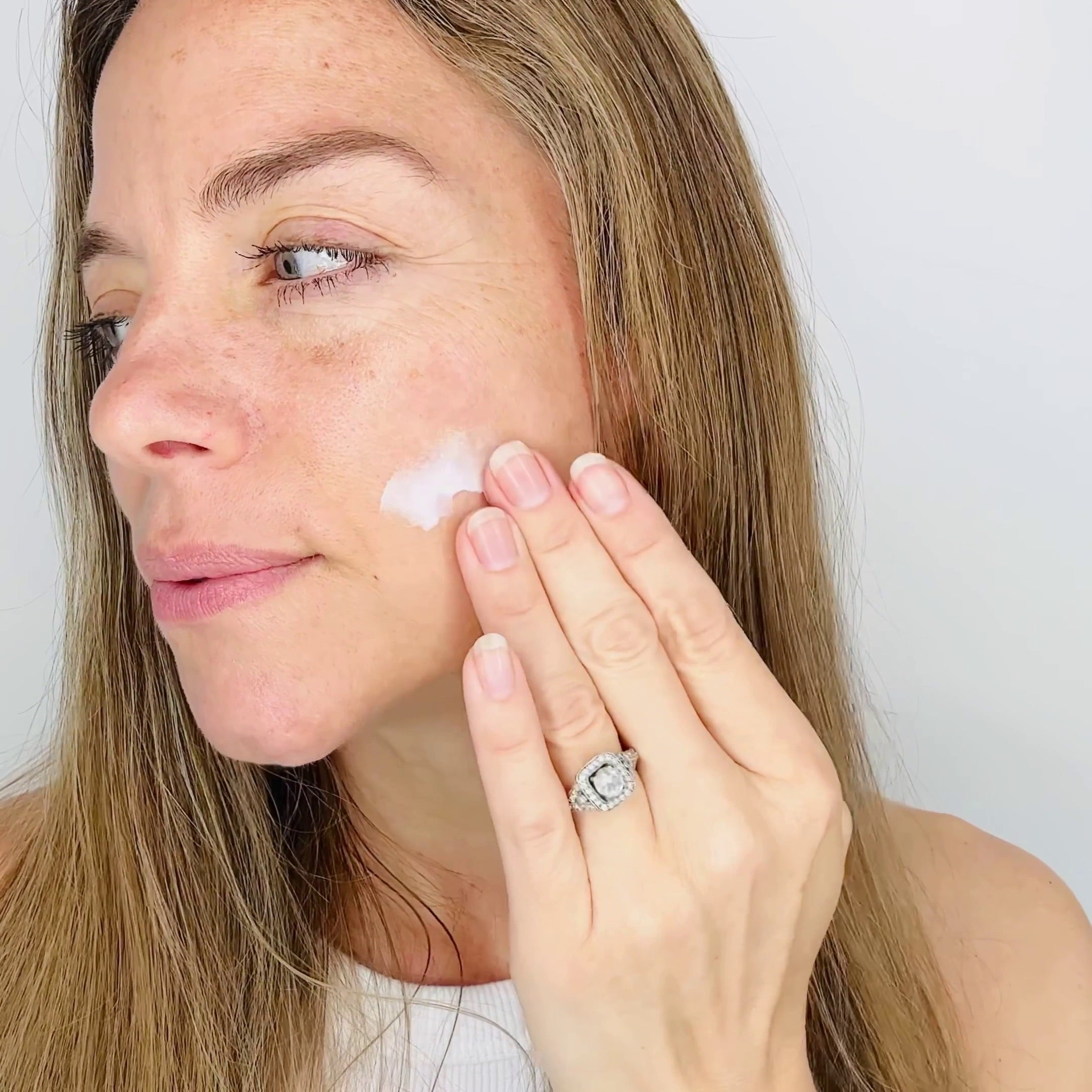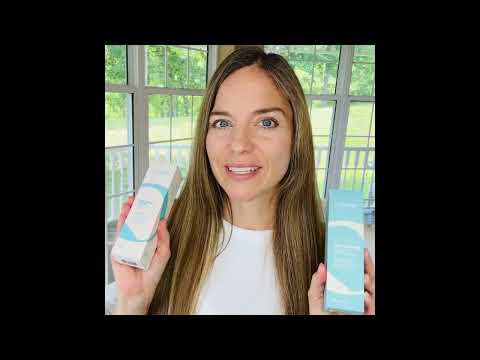 Ingredients - Daily Hydration
Onsen Hot Springs Minerals Distillate (Aqua, Calcium, Tourmaline, Thujopsis Dolabrata Branch Extract ), Caprylic/Capric Triglyceride, Propanediol, Glycerin, Stearic Acid, Cetyl Alcohol, Palmitoyl Tripeptide-5, Dimethicone, Prunus Amygdalus Dulcis (Sweet Almond) Oil, Magnesium Ascorbic Acid (Vitamin C), Sodium Hyaluronate, Methyl Glucoside Phosphate Proline Lysine Copper Complex, Phenoxyethanol, Vitis Vinifera (Grapes) Resveratrol Extract, Tocopheryl Acetate (Vitamin E), Retinyl Palmitate (Vitamin A), Camellia Sinensis Leaf (Green Tea) Extract, Aloe Barbadensis (Aloe Vera) Leaf Juice, Carbomer, Potassium Hydroxide, Ethylhexylglycerin, Lavandula Angustifolia (Lavender Essence) Oil.
Daily Hydration Moisturizer Customer Reviews
Wow, just WOW!! Radiance all day I am super picky when it comes to my skin care, but I swear my skin thanks me every time I put it on. It makes my skin glow without looking greasy and any wrinkles have been improved wonderfully! It's the best moisturizer I have ever tried.

Christine T.

I can honestly say that this moisturizer works wonders. When I woke up this morning my face wasn't that oily and still felt fresh. So far this is the best moisturizer compared to the other products that I've used in the past, kudos to the company that made this product happen!!!

Maelie S.
What Makes Our Daily Hydration Moisturizer So Special
Supported by A Patented Micro Water Complex

This brings energy packets that helps the skin reawaken itself and reengage its own biological process and allows ultimate absorbance

Filters UVA and UVB Radiation Naturally

Without using SPF, thus it provides extra moisture and protection at the same time

Japanese Hot Spring Minerals

Infused with the most authentic ingredients and minerals that awaken the power of natural healing from within
Daily moisturizer
I really like it. It is light on my skin not heavy
The Onsen Experience
I've been using Onsen Secret Daily Hydration Moisturiser for nearly 10yrs and Ive tried other moisturisers,but keep on coming back to DHM. It totally suits my skin type with its velvety finish and I love the easy lightweight pump packaging .
I order it online from New Zealand and delivery is always so quick and easy.
Onsen don't go changing !!
Dawn
It really works for my face
Elasticity Restored! 🌈
Finally found a moisturizer that actually improves skin elasticity! Onsen Secret has nailed it with this product. My skin feels tighter and firmer, and I can see a noticeable difference in fine lines. Highly recommend it!
Your questions, answered.
Why don't Onsen Secret moisturizers and creams contain SPF?

Unlike other products, we believe in trusting the skin's natural abilities to handle sun exposure. SPF actives can create an oily layer on the skin that blocks pores, reduces product efficacy, and damages rather than helping. Therefore, instead of relying solely on SPF products, we suggest trusting your body and enjoying the goodness of nature while also protecting your skin with an SPF product when needed.
What makes its hydration, anti-aging and anti-aging properties superior?

We have created a proprietary extraction technology that distills the essence of rare Japanese hot spring minerals. This unique process forms precious drops that are infused into a rich antioxidant elixir. This speeds up water infusion to skin cells, hydrating them, resulting in naturally radiant & youthful skin. It is found in each of our valued products combined w/ Japanese botanicals known for their superior anti-aging & antioxidant properties.
Is it suitable for both dry and oily skin?

ABSOLUTELY. Dry skin and oily skin are both the reflection of insufficient moisture.

Onsen Daily Hydration is the perfect answer for balanced moisture levels. It is natural, rich with a light and gentle texture. It is supported by our Micro Water Complex, which allows ultimate absorbance and prevents moisture loss in any weather conditions.
Q: Why do you provide premium quality products at an affordable price point? It doesn't feel genuine.

A: Onsen Secret is the brainchild of Doron Santo, a product-development expert for over two decades with extensive personal experience bathing in the Onsens of Japan.

Armed with a deep passion for hot springs healing and proven experience in creating successful products, Doron found a way to create Onsen Secret products in the most efficient, cost-friendly way that also allows for quality ingredients and packaging. That is why we're able to offer our products at the price point we do.

More than maximizing profit, we want to spread the Japanese wisdom of Onsens through our brand. Making them affordable ensures greater accessibility, with our expertise guaranteeing no compromise on quality.
Q: Is there a moneyback guarantee?

A: Absolutely! At Onsen Secret, we want you to experience the amazing results firsthand. That's why we offer an incredible 60-day 100% satisfaction guarantee. We're confident that you'll love our Nail Reboot Challenge Kit, but if, for any reason, you're not completely thrilled with your purchase, don't worry! Simply reach out to our friendly customer support within 60 days of your purchase, and we'll be more than happy to assist you with a hassle-free refund or exchange. Your satisfaction is our top priority, and we want you to feel confident and assured when trying out our product. So go ahead and take the plunge – try it risk-free, and get ready to show off your rejuvenated nails!