Glow & Hydration
Packed with moisture-boosting essentials, this kit enhances your natural glow and keeps your skin hydrated and vibrant.
Collagen Boost
Specially curated to promote collagen production, boost elasticity to achieve firmer, plumper skin.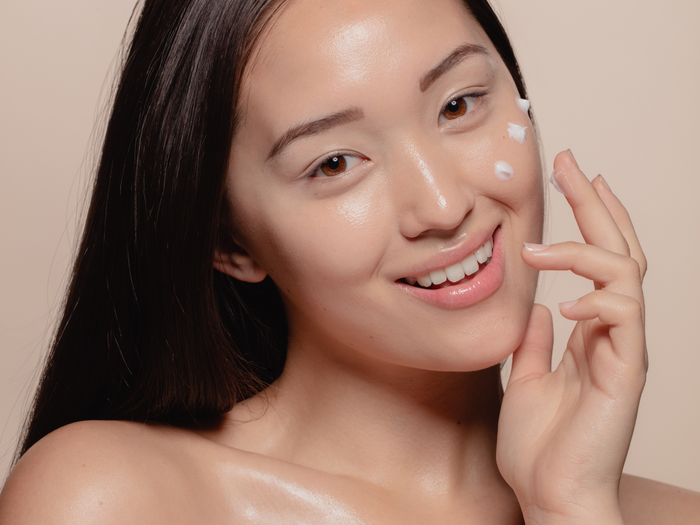 Anti-Aging & Wrinkle Defense
Designed to combat the signs of aging and reduce wrinkles, leaving your skin looking and feeling revitalized and youthful.
Eye Care
These specialized sets target puffiness, dark circles, and wrinkles with powerful serums, creams, and boosters.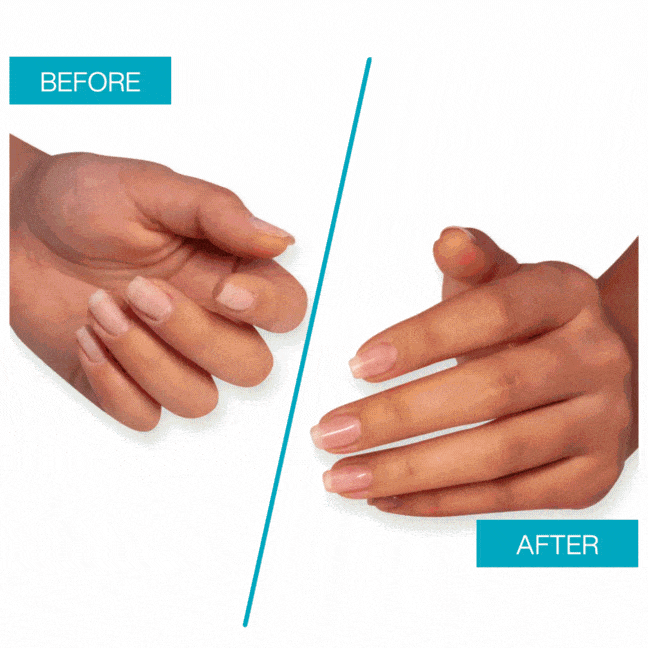 Nail Reboot Challenge Kits
Bring Your Nails Back To Life
No matter the current condition of your nails - stained, ridged, thin, or recently stripped off artificial nails - our Nail Reboot Challenge Kits can help.
Embark on a 60-day journey towards chemical-free transformation for your nails, cuticles, and hands with the Nail Reboot Challenge. Experience vibrant and healthy results by harnessing the healing power of your body. Regain your confidence and beauty.
Unlock OFFER
Body Care
Pamper and nourish your skin from head to toe. These body kits will leave you refreshed, rejuvenated, and beautifully nourished.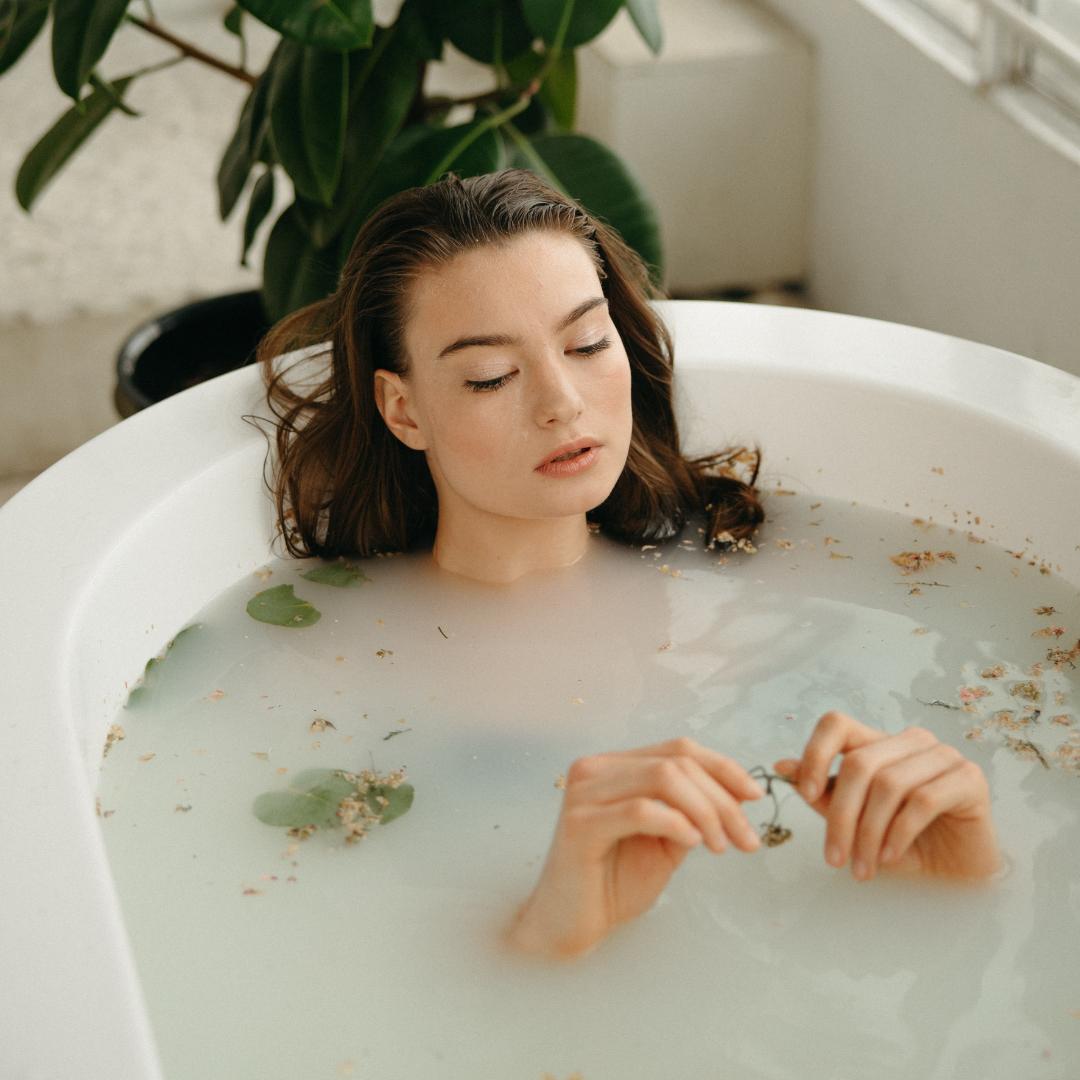 Bath Reboot Kits
Say goodbye to ordinary skincare routines and embark on a journey for self discovery and healing
The Onsen Bath Reboot is a transformative treatment that brings the healing essence of ancient Japanese hot spring bathing to your home. Step in, immerse and feel the magic unfold as your core temperature rises, releasing toxins and stress, leaving you refreshed and revitalized. This experience goes beyond skincare, empowering your body's self-healing abilities and leading you on a path of self-discovery and transformation.
Unlock OFFER
FAQs
Q : I'm clueless. How do I know which skincare kit suits me best?

A : Your skin is as unique as you are, and our kits are tailored to embrace that individuality. Take a moment to reflect on what your skin truly needs and the goals you have in mind. You'll discover a kit that aligns perfectly with your aspirations and values.

Selecting the right skincare can be a journey, and we're here to assist you every step of the way. If you still have questions or need guidance, the Onsen Secret Support Team is just a message, call, or email away. You can chat with us by clicking the chat bubble on the left, call us at +1 (877) 776-6736, or send us an email at info@onsensecret.com.

We're here to provide you with honest and straightforward guidance, no strings attached, just a commitment to helping you achieve your self-care goals.
Q : Are these Onsen Secret Kits suitable for all skin types?

A: Yes, absolutely. Our kits have been crafted with a deep sense of care, with gentle formulations to embrace the diversity of all skin types.

But more than just words, we encourage you to conduct a patch test, a small gesture of care that ensures our products resonate with your individuality.

Should you ever find that our product isn't your perfect match, please remember, it's not just about the product; it's about your satisfaction and confidence. Reach out to us, and we'll gladly provide a full refund.

Your comfort in your own skin is what truly matters. We're here to honor that, and your well-being remains our utmost priority.
Q: Why should I give your skincare kits and sets a try?

A : We stand apart by offering more than just temporary solutions – we're dedicated to breaking the cycle of dependency on skincare products, including our own.

Our kits are meticulously designed to deliver enduring results. We do this by harnessing the potency of distinctive organic ingredients, intertwining them with the wisdom of Japanese healing philosophies. But most importantly, our approach is all about empowering your skin to heal from within.

Your skin deserves nothing less than the best, and that's precisely what we're here to provide. Your trust means the world to us.
Q: How does Onsen Secret capture the essence of hot springs in its skincare kits?

A: At Onsen Secret, we've been deeply inspired by the tradition of Japanese Onsens, natural hot springs. We've harnessed their essence from around the world and infused it into our products. This means you get to experience the rejuvenating magic of hot springs in your daily skincare routine, no matter where you are.

Our secret weapon is the Onsen Hot Spring Mineral Distillate™. This unique proprietary extraction technology distills rare Japanese hot spring minerals, creating precious drops that we infuse into our antioxidant elixir. It's like a sip of nature's goodness for your skin, delivering hydration and that radiant glow.

But that's not all; our products also feature premium Japanese botanicals known for their anti-aging and antioxidant properties. It's this extraordinary synergy between our extraction tech and these exceptional ingredients that brings about true healing, skin regeneration, and soulful nourishment.
Q: HOW CAN I BE CONFIDENT THAT THE KITS WILL DELIVER ON THEIR PROMISES?

A : We place trust in the beauty of self-discovery.

With our 60-day money-back guarantee, we invite you to embark on a journey to experience the profound impact of our products firsthand. We want you to move beyond short-term solutions and witness the lasting benefits.

If, by any chance, you don't find the results you seek, we'll gladly provide a full refund. Take that leap of faith and uncover the rejuvenating secrets rooted in centuries-old Japanese beauty traditions today. Your satisfaction is our commitment.
Q: What is the problem with temporary relief?

A : Temporary relief, though tempting, is just that—temporary. It appears for a moment and then vanishes, leaving you wanting more. It might offer a brief respite with each use, but that's the extent of it.

The real issue lies in what you inadvertently sacrifice in the process. You unintentionally condition your body to expect and rely on these repetitive applications, making it somewhat passive. It's a bit like hoping every cup of coffee could replace a workout – a nice thought, but far from reality.

At Onsen Secret, we genuinely believe in offering something more substantial. Our approach focuses on nurturing your skin's innate strength and self-healing power, so you don't have to lean on quick fixes. It's a journey toward lasting and genuine beauty and wellness, and we're thrilled to accompany you on this path.
Q: WHY DO YOU PROVIDE PREMIUM QUALITY PRODUCTS AT AN AFFORDABLE PRICE POINT? IT DOESN'T FEEL GENUINE.

A : Onsen Secret is the brainchild of Doron Santo, a product-development expert for over two decades with extensive personal experience bathing in the Onsens of Japan.

Armed with a deep passion for hot springs healing and proven experience in creating successful products, Doron found a way to create Onsen Secret products in the most efficient, cost-friendly way that also allows for quality ingredients and packaging. That is why we're able to offer our products at the price point we do.

More than maximizing profit, we want to spread the Japanese wisdom of onsens through our brand. Making them affordable ensures greater accessibility, with our expertise guaranteeing no compromise on quality.
Q : DO YOU OFFER MONEYBACK GUARANTEE?

A : Certainly! At Onsen Secret, we want you to embark on your skincare journey with complete peace of mind. That's why we proudly offer a generous 60-day 100% satisfaction guarantee.

We're truly confident that you'll fall in love with our products and kits. However, we understand that skincare is a personal experience, and what works wonders for one person may be different for another. So, if, for any reason within those 60 days, you find yourself less than thrilled with your purchase, please don't hesitate to reach out.

Our dedicated and friendly customer support team is here to assist you. You can reach us through the chat bubble on the left, give us a call at +1 (877) 776-6736, or send us an email at info@onsensecret.com. We genuinely want you to feel confident and assured as you explore our products, knowing that your happiness is what matters most to us.