Day & Night Skin Routine
Skin Reboot Duo
Regular price

$184.00

Sale price

$178.00
60-Day Money Back Guarantee
Elevate your skincare routine with the Onsen Skin Reboot Duo – a dynamic pairing of the Daily Hydration Moisturizer and the extraordinary Skin Reboot Night Cream. This synergistic set works around the clock to boost collagen, provide intense hydration, and detoxify skin cells while you sleep. Unleash the power of Japanese botanicals, antioxidants, and transformative technology for a radiant, healthy glow. Experience the harmonious system designed to support your skin through every condition. Transform your skincare ritual with the Onsen Skin Reboot Duo – where beauty meets science for naturally rejuvenated skin.
What's Inside:
Daily Hydration Moisturizer
A potent, non-greasy lotion infused with skin-fueling peptides and Copper Complex, which boosts collagen, minimizes fine lines, and naturally filters UVA/UVB radiation.

Skin Reboot Cream 
Enriched with Japanese botanicals and supreme antioxidants, let this work its magic overnight, reducing redness, promoting collagen, and ensuring a rosy, healthy glow by morning.
BENEFITS

Daily Hydration Moisturizer:

- Boosts Collagen Production: Stimulates natural collagen production, reducing fine lines and wrinkles.
- Intense Hydration: Provides deep moisturization without leaving a greasy residue.
- Natural UV Protection: Acts as a natural barrier against UVA and UVB radiation.
- Skin Firming: Lightly lifts and firms the skin for a more youthful appearance.
- Skin Reawakening: Revitalizes the skin, revealing a natural, radiant glow.

Skin Reboot Cream:

- Essential Hydration: Keeps skin well-hydrated throughout the night.
- Stress Recovery: Reduces redness and promotes a calmer complexion.
- Rosy, Healthy Glow: Improves circulation and evens out skin tone for a refreshed look.
- Antioxidant Protection: Fights free radicals, protecting against environmental damage.
- Natural Pro-Collagen Production: Boosts collagen production for firmer skin.
- Anti-Inflammatory: Soothes and calms irritated skin, suitable for sensitive skin.
- Anti-Fungal and Anti-Microbial: Provides protection against fungi and microbes for healthier skin.




How to use

Daily Hydration (Daytime Use): Apply once or twice a day, in a circular motion to your clean face and neck. Use gentle upward strokes until fully absorbed. It also serves as an excellent under-makeup base.

Skin Reboot Cream (Nighttime Use): Apply every night with a gentle, circular motion to your clean face and neck, or preferably after using our Purifying Facial Peel. Use gentle upward strokes until fully absorbed.

CARING CAUTION: For external use only. Avoid contact with eyes. If the product gets into the eyes, rinse thoroughly with water. Always consult your healthcare specialist while pregnant or lactating/breastfeeding.
EASY EXCHANGE, RETURN & REFUND

TRY IT FOR 60 DAYS FIRST. If you are not 100% happy, we will issue a full refund less shipping.

SMALL BATCH PRODUCTIONS for fresh and potent product and experience.

SAME DAY SHIPPING on all orders before 2pm PST.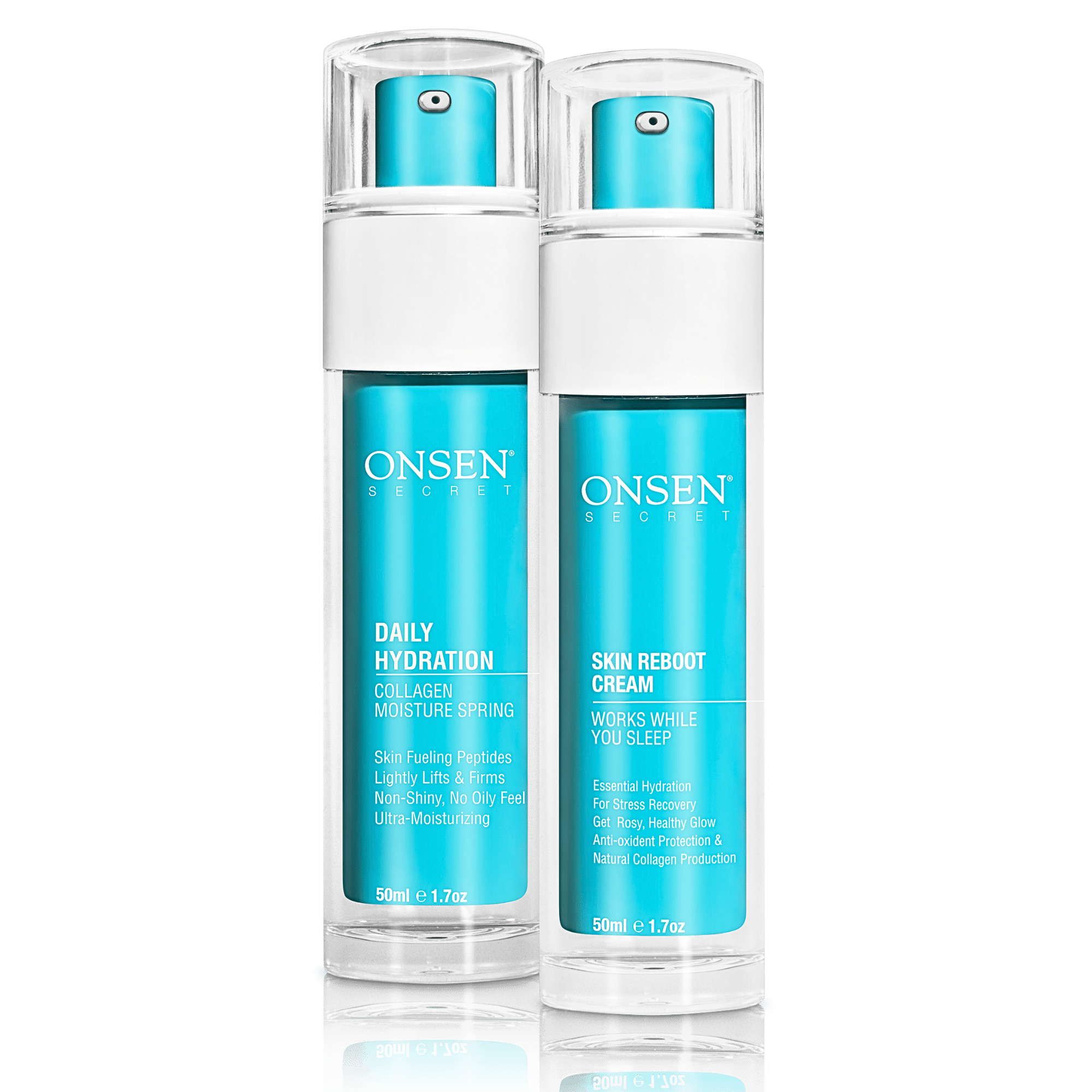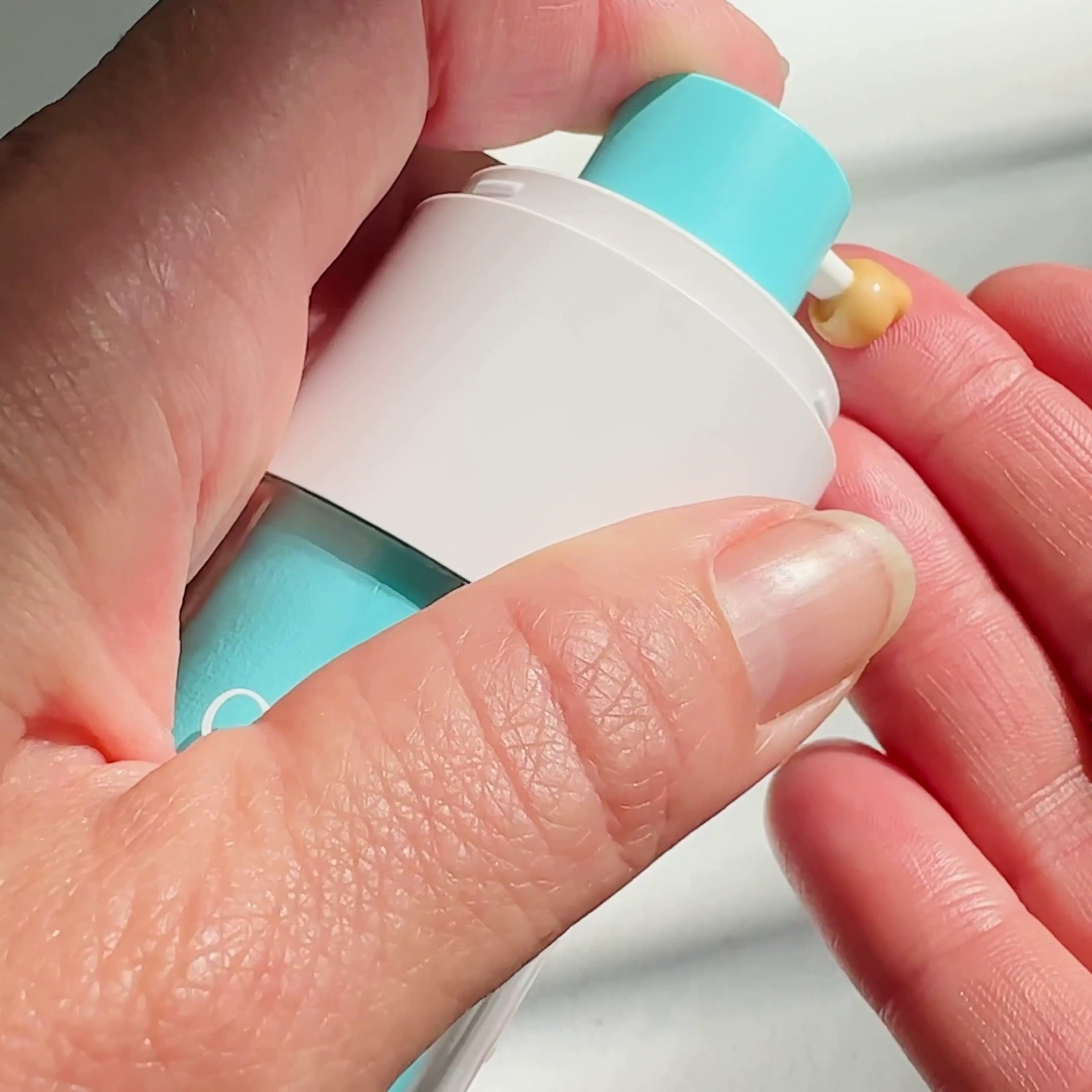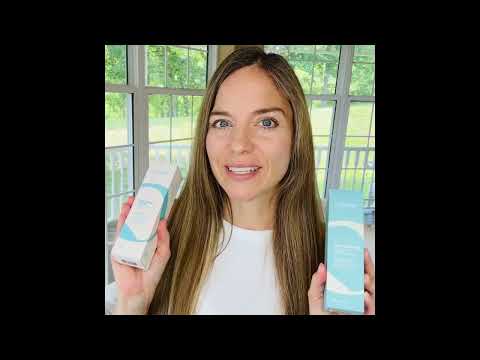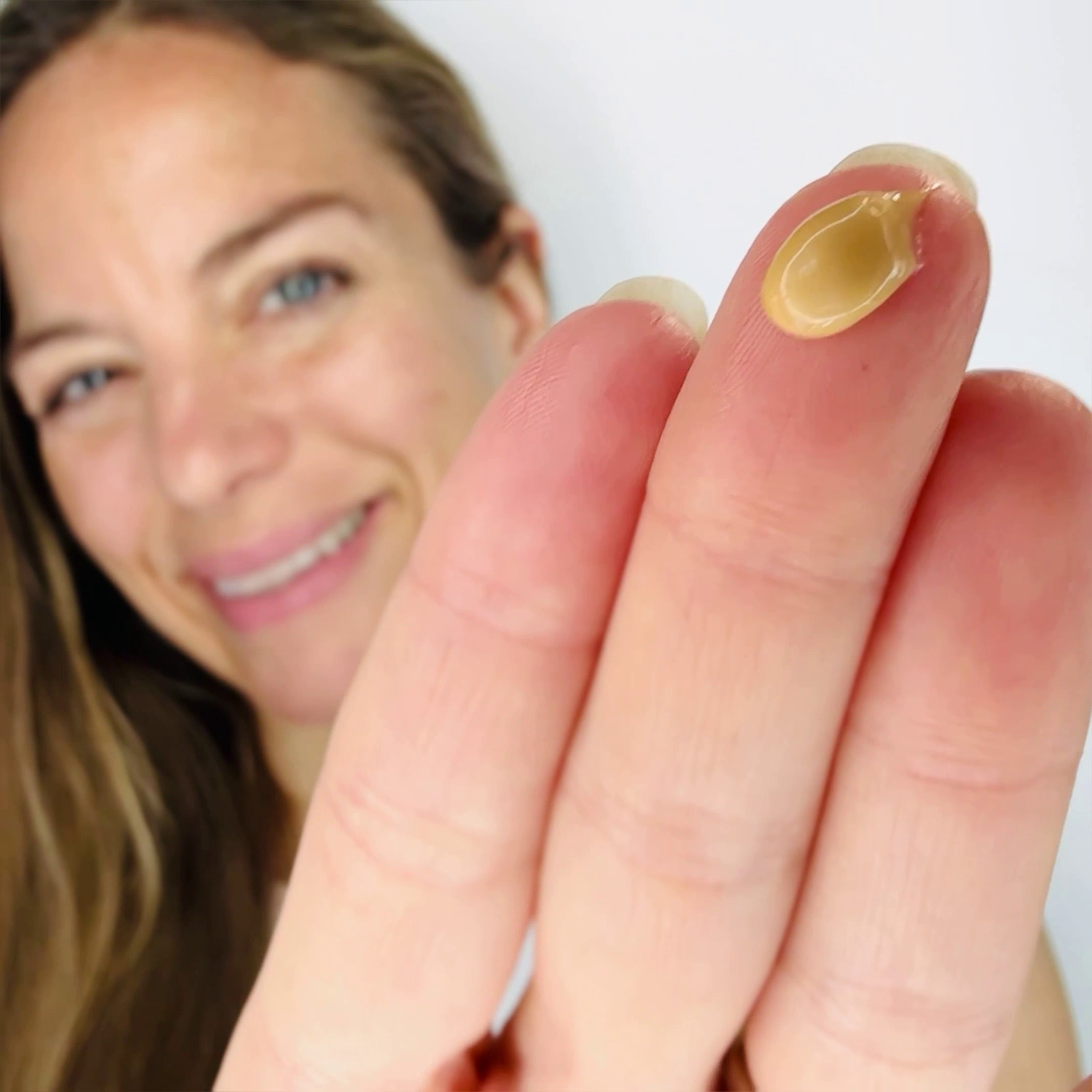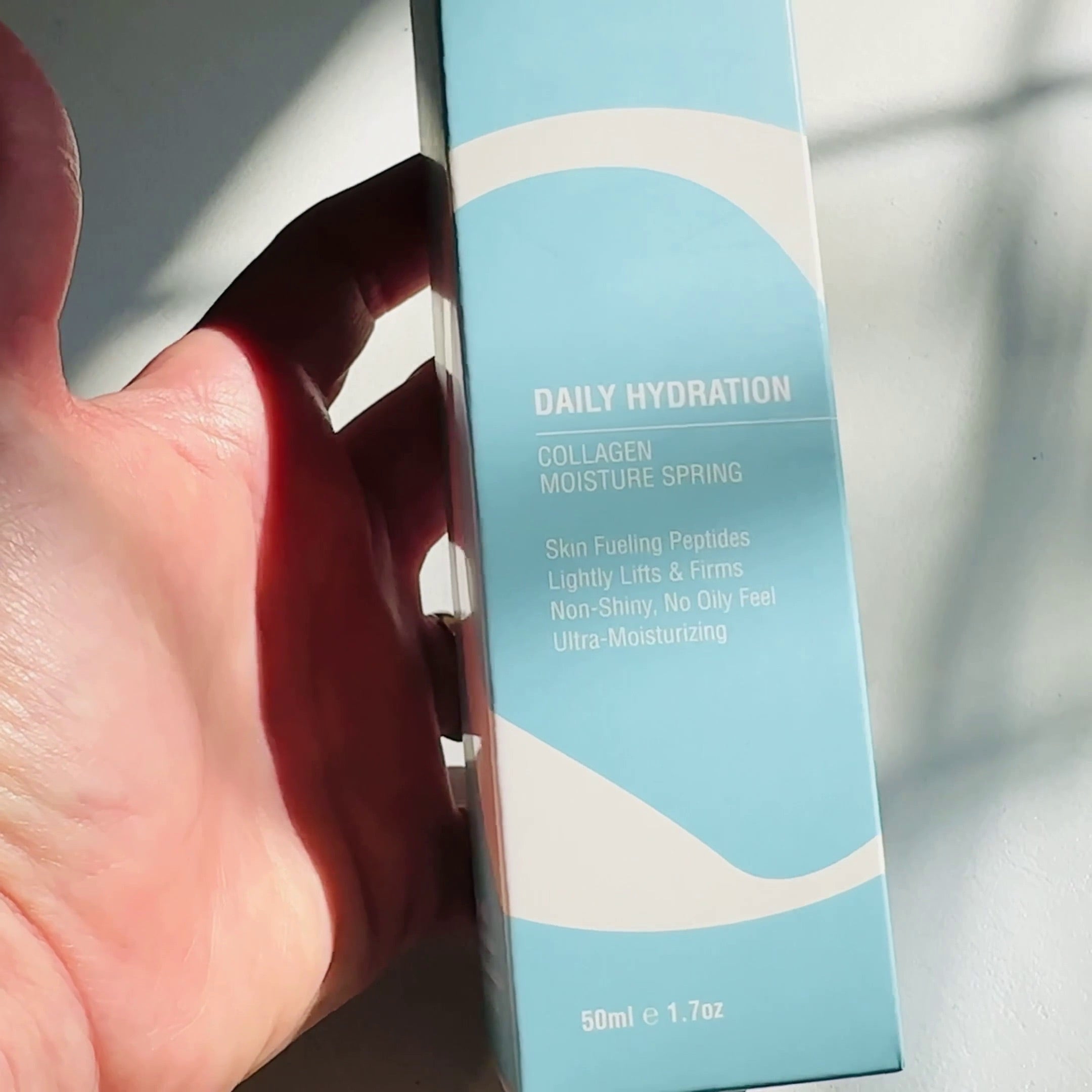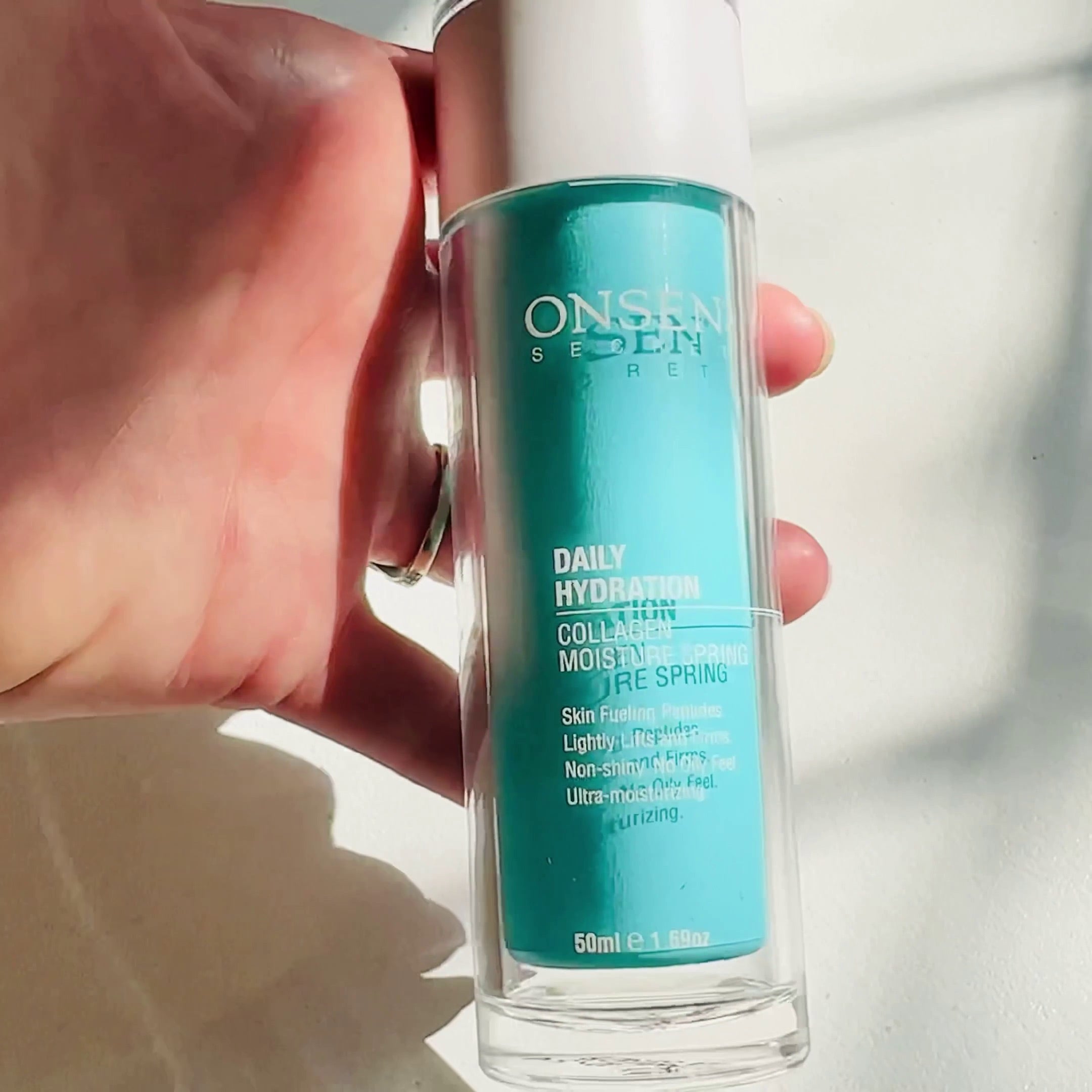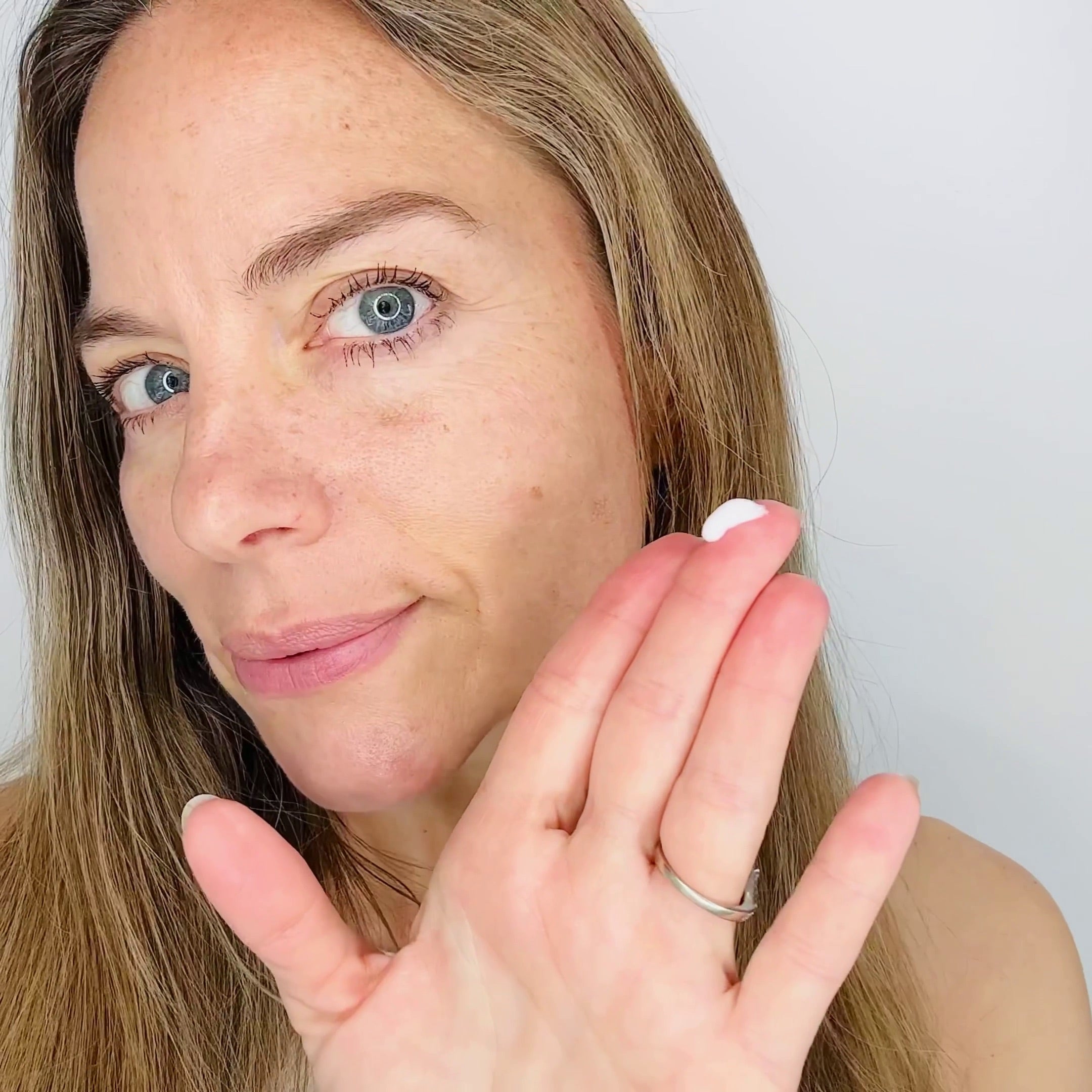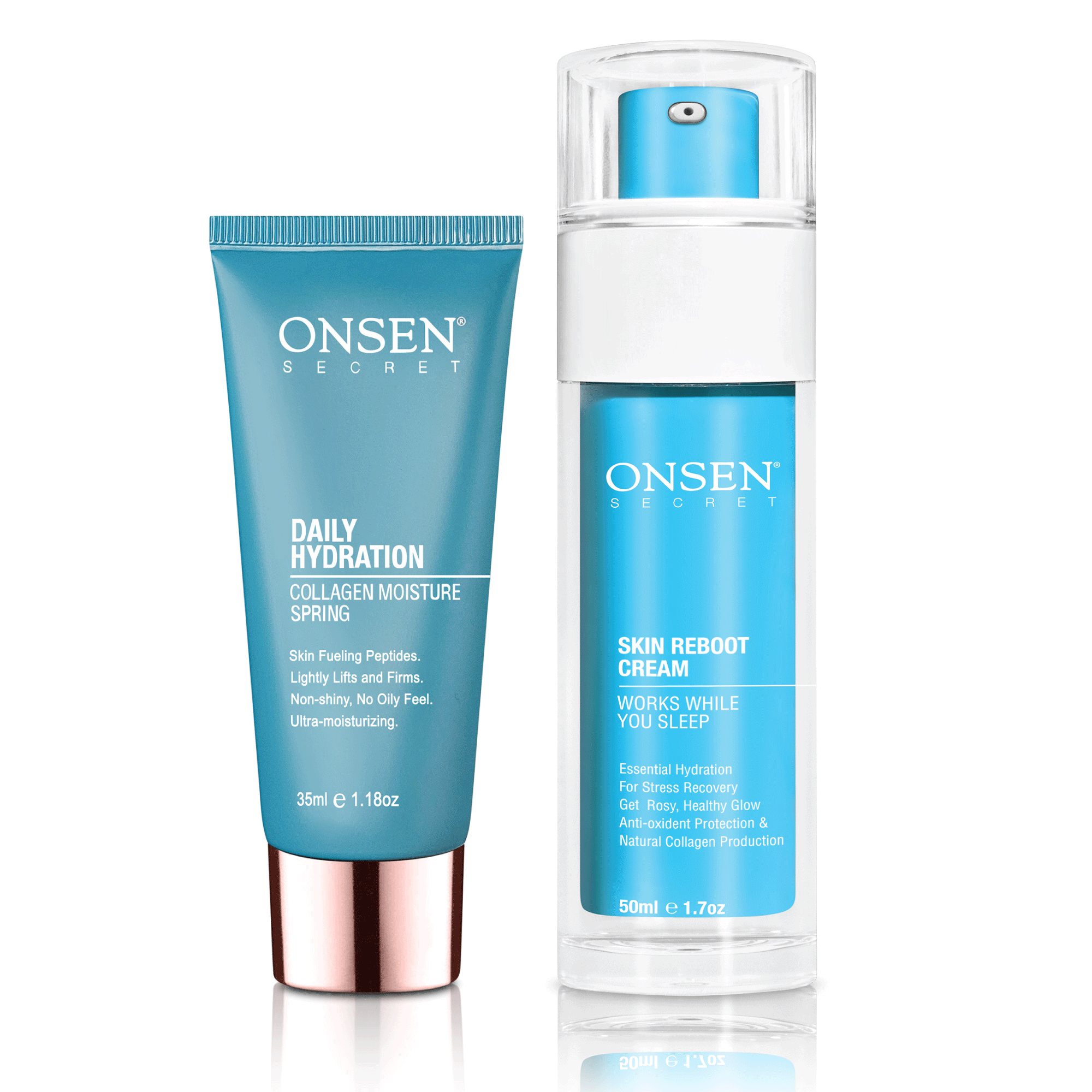 Skin Reboot Duo Customer Reviews
"This duo is pure magic for my skin! The Daily Hydration Moisturizer is my morning essential, leaving my skin so soft and bouncy. But the real enchantment happens at night with the Skin Reboot Cream. My redness fades away, and I wake up with a radiant glow. Perfect combination - you've got to try this for yourself!"

Emery C.

"I've got to shout out the Glow & Reboot Duo! As I entered my golden years, I noticed the signs of aging taking a toll on my skin - those fine lines, dullness, and the inevitable loss of elasticity. But then this duo made all the difference. It gave me back my skin's confidence and I can't get enough!"

Drew O.

"At 75 years old, I never thought I could regain the radiance of my youth. These two bottles has worked wonders on my skin in moisturizing and reducing the appearance of fine lines. I feel like I have turned back the clock, and I couldn't be happier!"

Tatiana M.

"Finding the time for a skincare routine can be challenging as a mom. However, this duo has become my secret weapon. The hydration it provides keeps my skin soft and supple throughout the day, even during those sleepless nights!"

Margaret T.
Are You Ready To Break Free From Dull, Tired, Aging Skin?
Unleash Your Inner Glow!
This powerful duo is more than just skincare; it's a transformative, nourishing experience towards a deeply hydrated, radiant, plump, supple skin.
Learn more
What Makes Our Skin Reboot Duo So Special
Supported by A Patented Micro Water Complex

This brings energy packets that helps the skin reawaken itself and reengage its own biological process and allows ultimate absorbance

Utilizes The Power of Enzymes

20x more potent than Vitamin C & E, it reduces irritation & redness, increases moisture retention, inhibits oxidative stress

Japanese Hotspring Minerals

Infused with the most authentic ingredients and minerals that awaken the power of natural healing from within
Deep Nourishment and Intense Hydration

Enhanced Collagen Production

Supreme Antioxidant & Anti-Aging Power
Together, this dynamic duo ensures 24/7 hydration, offering your skin the essential care it needs to flourish. Our Daily Hydration Moisturizer infuses your skin with deep hydration, enhancing collagen production, and shielding against UV radiation. As night falls, the Skin Reboot Cream takes the stage, soothing redness, promoting circulation, and encouraging natural pro-collagen production.
Experience a dual-action approach to youthful skin. Our day moisturizer is enriched with potent peptides and a copper complex, actively stimulates collagen production, restoring youthful elasticity and reducing fine lines. Simultaneously, our night cream unlocks your skin's natural collagen production, combating aging for a firm, youthful complexion.
Packed with antioxidants, our Skin Reboot Cream offers robust protection against free radicals and environmental stressors. This is your ultimate age-defying companion, as it diminishes the appearance of fine lines and wrinkles, unveiling renewed firmness, elasticity, and an ageless allure.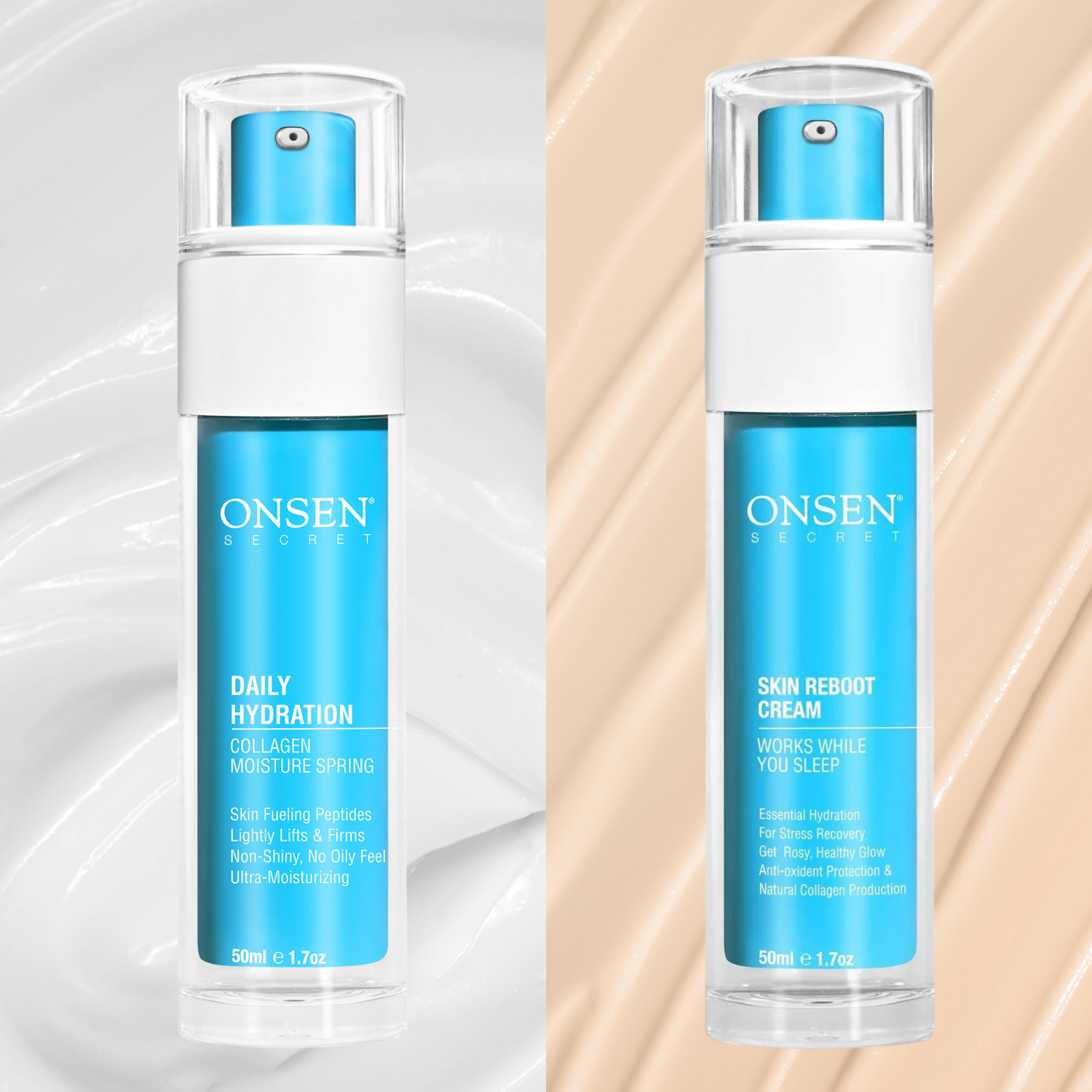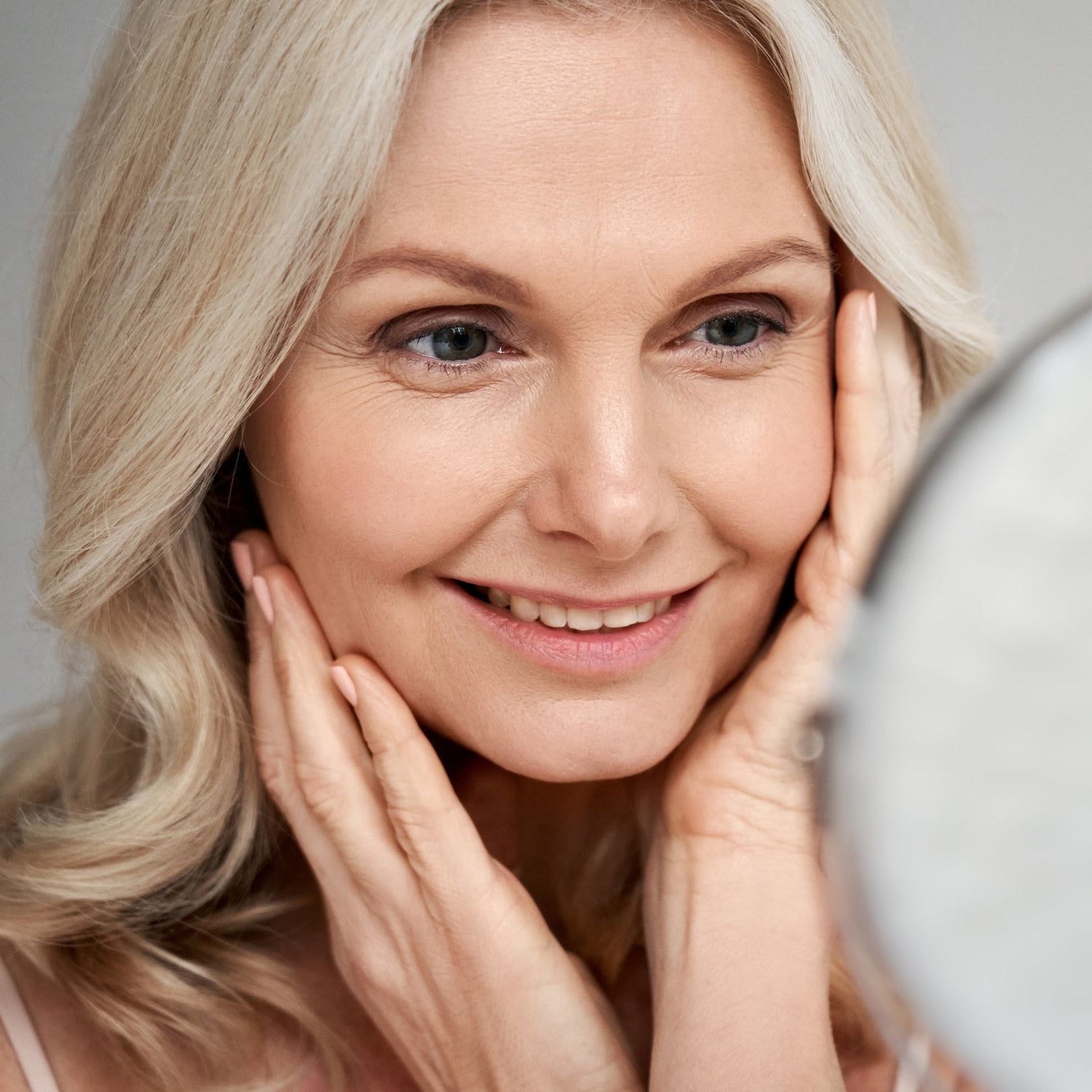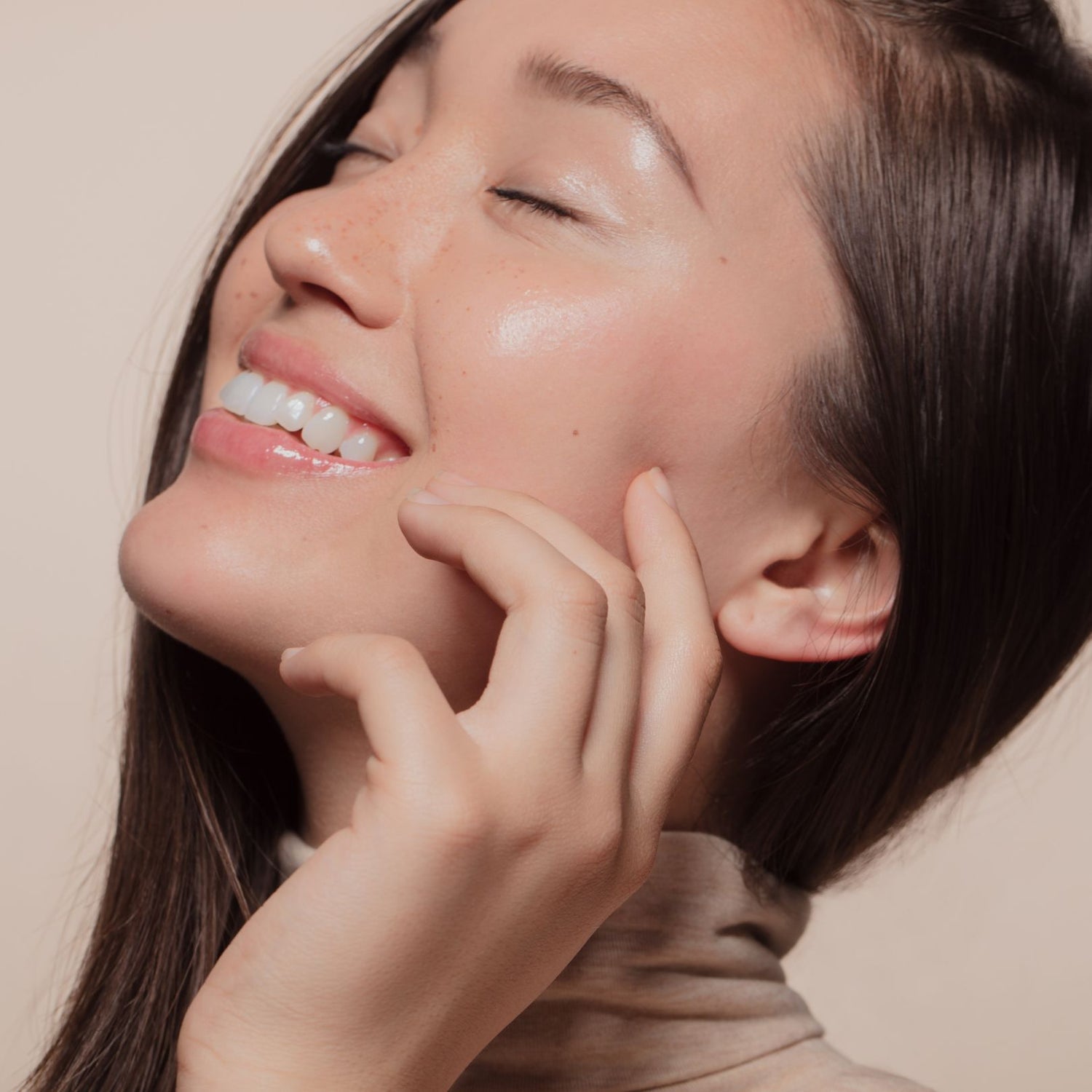 What To Expect?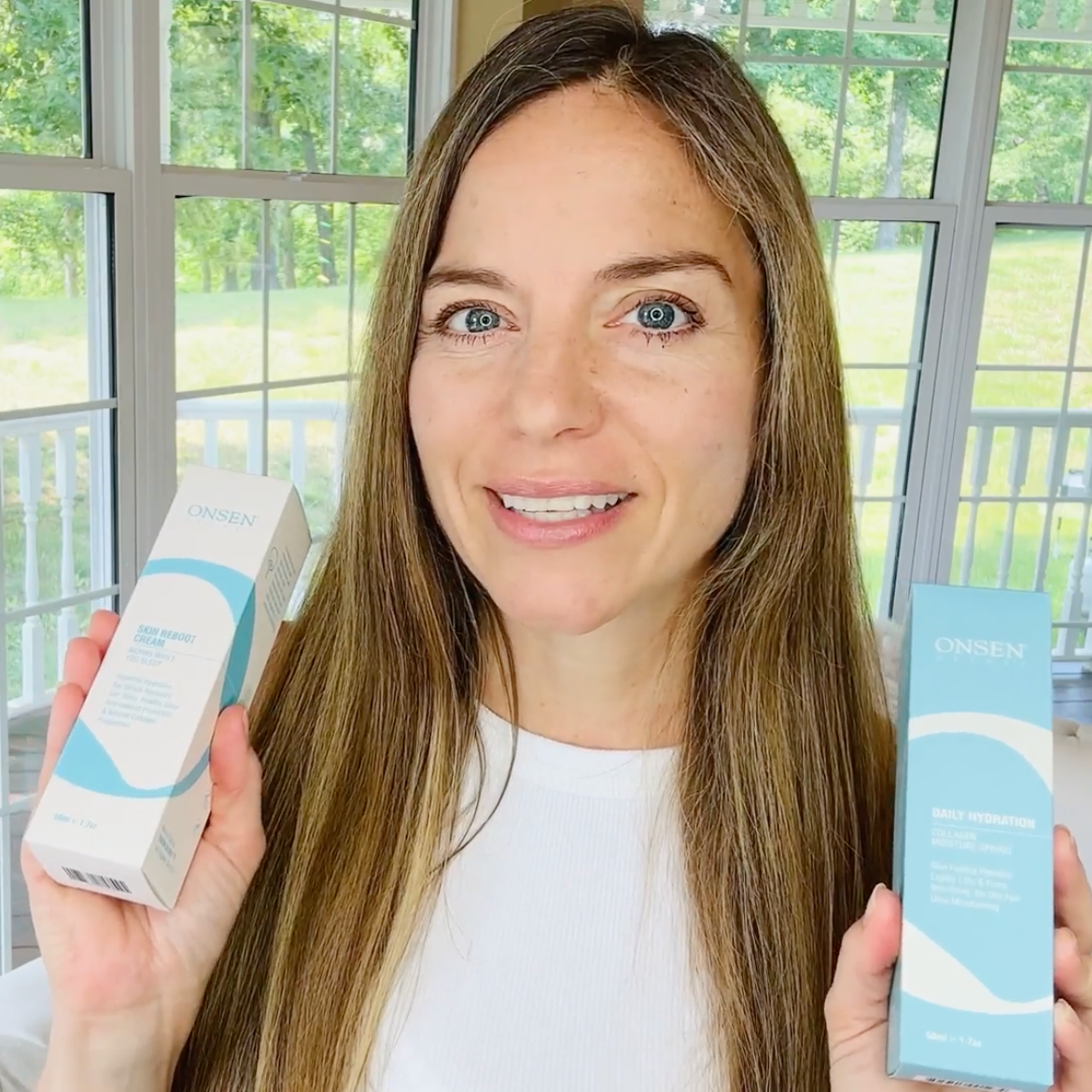 Bid farewell to the visible markers of time etched upon your skin. With our duo's supreme anti-aging power, the wrinkles become less noticeable as our formula actively minimizes them, unveiling renewed firmness, elasticity, and an ageless allure.
Experience intense hydration like never before. Our duo deeply delivers ultra-moisturizing properties, ensuring your skin remains nourished and protected against drynes, leaving it feeling soft and supple without any shiny residue throughout the day and night.
You shouldn't have to compromise between protection and radiance.
Our moisturizer acts as a natural barrier against harmful UVA and UVB radiation, safeguarding your skin from premature aging and sun damage.
Experience the soothing effects of anti-inflammatory properties and the added protection against fungal and microbial threats. It's a comprehensive solution for skin health.
Well-hydrated skin is more resistant to environmental stressors. The ultra-hydrating properties of our duo create a protective barrier, preventing moisture loss and strengthening your skin's natural defenses.
Let the powerful antioxidants and natural ingredients work their magic to reduce redness, improve circulation, and calm your skin. It's like a calming spa treatment for your face.
Temporary relief is just that—temporary.
It offers fleeting comfort, leaving you wanting more. But relying on quick fixes can create dependency, robbing your body of its natural resilience. It's like hoping a cup of coffee could replace a workout—we all know it's not that simple.
Your questions, answered.
Q: Why don't Onsen Secret moisturizers and creams contain SPF?

A: Unlike other products, we believe in trusting the skin's natural abilities to handle sun exposure. SPF actives can create an oily layer on the skin that blocks pores, reduces product efficacy, and damages rather than helping. Therefore, instead of relying solely on SPF products, we suggest trusting your body and enjoying the goodness of nature while also protecting your skin with an SPF product when needed.
Q: What makes its hydration, anti-aging and anti-aging properties superior?

A: We have created a proprietary extraction technology that distills the essence of rare Japanese hot spring minerals. This unique process forms precious drops that are infused into a rich antioxidant elixir. This speeds up water infusion to skin cells, hydrating them, resulting in naturally radiant & youthful skin. It is found in each of our valued products combined w/ Japanese botanicals known for their superior anti-aging & antioxidant properties.
Q: Is this suitable for all skin types?

A: Yes, absolutely. These products have been crafted with a deep sense of care, with gentle formulations to embrace the diversity of all skin types.

But more than just words, we encourage you to conduct a patch test, a small gesture of care that ensures our products resonate with your individuality.

Should you ever find that our product isn't your perfect match, please remember, it's not just about the product; it's about your satisfaction and confidence. Reach out to us, and we'll gladly provide a full refund.

Your comfort in your own skin is what truly matters. We're here to honor that, and your well-being remains our utmost priority.
Q: Why do you provide premium quality products at an affordable price point? It doesn't feel genuine.

A: Onsen Secret is the brainchild of Doron Santo, a product-development expert for over two decades with extensive personal experience bathing in the Onsens of Japan.

Armed with a deep passion for hot springs healing and proven experience in creating successful products, Doron found a way to create Onsen Secret products in the most efficient, cost-friendly way that also allows for quality ingredients and packaging. That is why we're able to offer our products at the price point we do.

More than maximizing profit, we want to spread the Japanese wisdom of Onsens through our brand. Making them affordable ensures greater accessibility, with our expertise guaranteeing no compromise on quality.
Q: What is the problem with temporary relief?

A : Temporary relief, though tempting, is just that—temporary. It appears for a moment and then vanishes, leaving you wanting more. It might offer a brief respite with each use, but that's the extent of it.

The real issue lies in what you inadvertently sacrifice in the process. You unintentionally condition your body to expect and rely on these repetitive applications, making it somewhat passive. It's a bit like hoping every cup of coffee could replace a workout – a nice thought, but far from reality.

At Onsen Secret, we genuinely believe in offering something more substantial. Our approach focuses on nurturing your skin's innate strength and self-healing power, so you don't have to lean on quick fixes. It's a journey toward lasting and genuine beauty and wellness, and we're thrilled to accompany you on this path.
Q: Do your offer free shipping for this duo?

A: Absolutely! You will automatically get free shipping when you purchase this duo at full price since for orders within the USA, any purchase over $50 USD qualifies for complimentary shipping. For most international orders, there's a flat rate of $20 for purchases under $100, and orders over $100 enjoy free shipping.

If you encounter any difficulties with shipping costs or find it challenging to cover at the moment, please don't hesitate to reach out. We are an email message away - info@onsensecret.com

We're fully dedicated to supporting you and ensuring you receive your products, even if it means covering the shipping costs ourselves. That's how committed we are to your satisfaction.
Q: Do you offer moneyback guarantee?

A : Certainly! At Onsen Secret, we want you to embark on your skincare journey with complete peace of mind. That's why we proudly offer a generous 60-day 100% satisfaction guarantee.

We're truly confident that you'll fall in love with our products and kits. However, we understand that skincare is a personal experience, and what works wonders for one person may be different for another. So, if, for any reason within those 60 days, you find yourself less than thrilled with your purchase, please don't hesitate to reach out.

Our dedicated and friendly customer support team is here to assist you. You can reach us through the chat bubble on the left, give us a call at +1 (877) 776-6736, or send us an email at info@onsensecret.com. We genuinely want you to feel confident and assured as you explore our products, knowing that your happiness is what matters most to us.
Light yet remarkable
From the first application the lightness of the lotions betray the dramatic effect improving tone and freshness
Heavy scent
I've always loved the light, fresh scent of the daily moisturizer, it just felt clean. The "new" scent is heavy and overpowering, I really can't stand it and will probably change brands till next time. The actual product is great, so I really wish it had stayed the same as before.