Thrive On Collagen
Collagen Boosting Serum
Regular price

Sale price

$72.00
60-Day Money Back Guarantee
Reinvigorate your skin by boosting collagen production at the epidermal and dermal levels - say goodbye to wrinkles, dark circles and redness while promoting youthful elasticity. Enjoy a beautiful satiny finish as you nourish your skin with the building blocks it needs to stay healthy over time. Our serum is the perfect accompaniment to regular hot spring baths - try our Onsen Secret Reset and Restore Ritual for optimal results! Add this luxurious product to your skincare routine today - you deserve it!

BENEFITS

- Formulated with patented peptides, powerful Vitamin C, Neodermyl®, NovHyal®, hyaluronic acid and squalane for a truly holistic facial rejuvenation experience

- Boosts collagen production at the epidermal and dermal levels, helping to reduce wrinkles and dark circles while promoting youthful elasticity

- Enhances skin moisture balance and elasticity to heal chapped or cracked skin

- Helps diminish allergies, eczema, psoriasis, post-operative scar tissue and other inflammatory conditions

- Perfect accompaniment to regular hot spring baths
Key Ingredients

Patented Peptides: Peptides are short chains of amino acids that can penetrate the skin and signal the body to produce more collagen. Palmitoyl Tripeptide-5 is a specific type of peptide that has been shown to boost collagen production and improve skin firmness and elasticity.

Vitamin C: This powerful antioxidant helps protect the skin from damage caused by free radicals and UV rays. It also plays a role in collagen synthesis, helping to improve skin texture and reduce the appearance of fine lines and wrinkles. Sodium Ascorbyl Phosphate is a stable and effective form of Vitamin C that is often used in skincare products.

Hyaluronic Acid: A naturally occurring substance in the body, hyaluronic acid helps to keep the skin hydrated and plump. It can hold up to 1,000 times its weight in water, making it an effective moisturizer. Sodium Hyaluronate is a form of hyaluronic acid that is easily absorbed by the skin.

Amino Acids (Proline & Lysine): These two amino acids are essential building blocks for collagen production. By providing the skin with these key nutrients, the serum can help support the body's natural collagen synthesis.

Copper: Copper is an essential mineral that plays a role in collagen synthesis and skin regeneration. Copper Proline Lysine Complex is a specific form of copper that has been shown to improve skin texture and firmness.

Onsen Hot Springs Minerals Distillate TM: This is a proprietary blend of minerals and plant extracts from Japanese hot springs. It contains calcium, tourmaline, and thujopsis dolabrata branch extract, which can help nourish and rejuvenate the skin.
How to use

After cleansing or toning your skin, once or twice daily, apply 1-2 pump strokes of serum into hands and gently press onto skin. Let it sink fully into the skin before moving on to the next product layer. Works as wonderful under makeup base

CARING CAUTION For external use only. Avoid contact with eyes. If product gets into eyes, rinse thoroughly with water. Always consult your healthcare specialist while pregnant or lactating/breastfeeding.
Full Ingredients list
EASY EXCHANGE, RETURN & REFUND

TRY IT FOR 60 DAYS FIRST. If you are not 100% happy, we will issue a full refund less shipping.

SMALL BATCH PRODUCTIONS for fresh and potent product and experience.

SAME DAY SHIPPING on all orders before 2pm PST.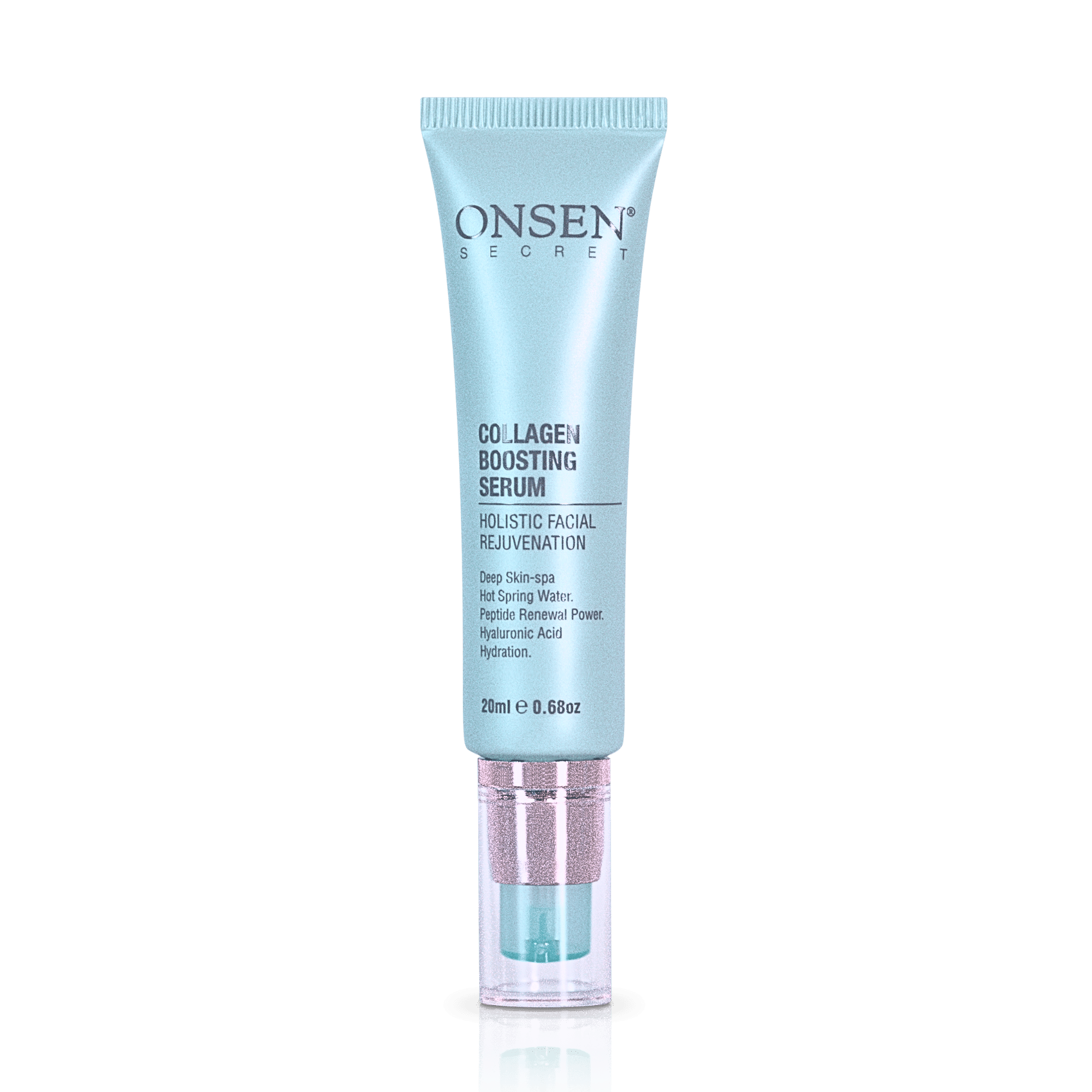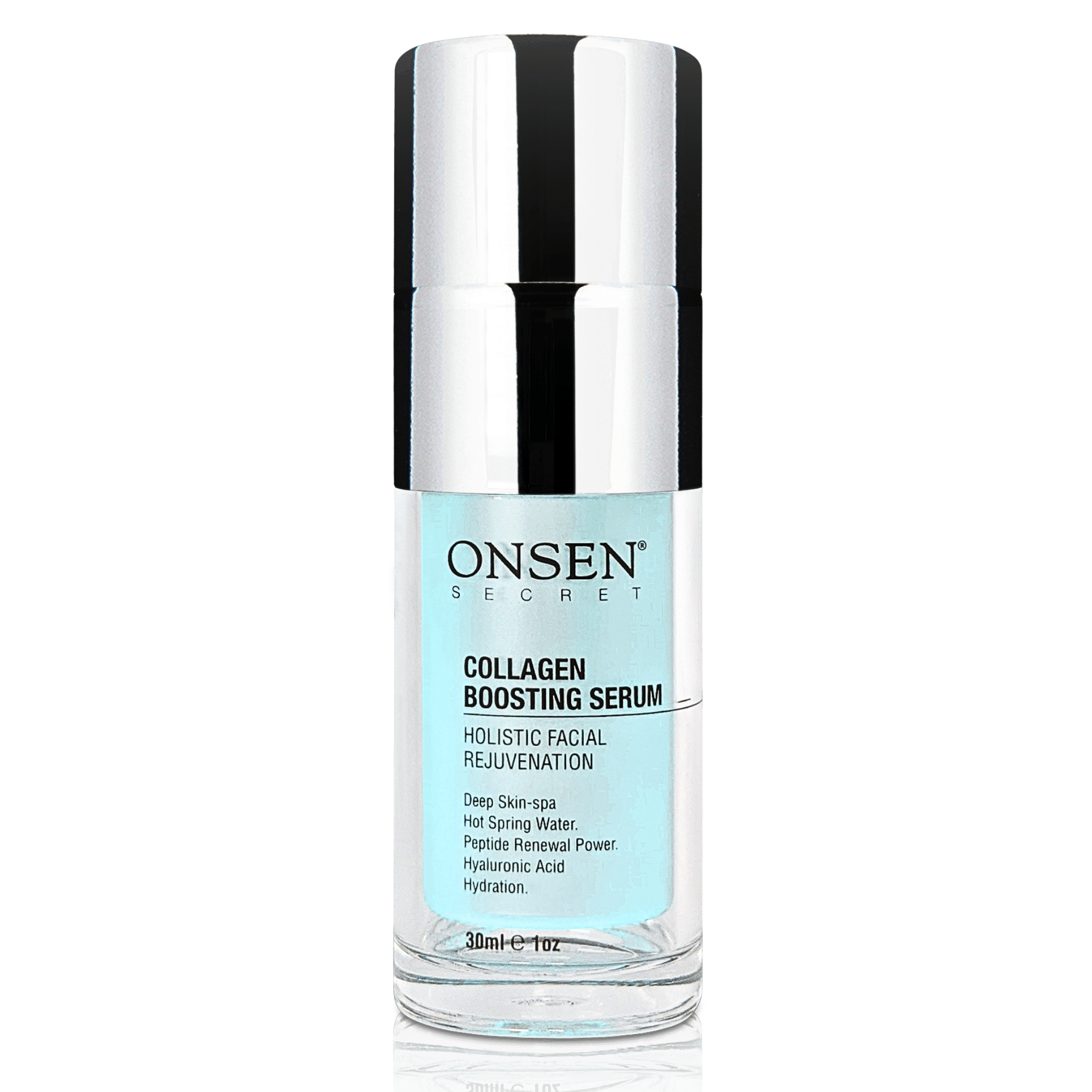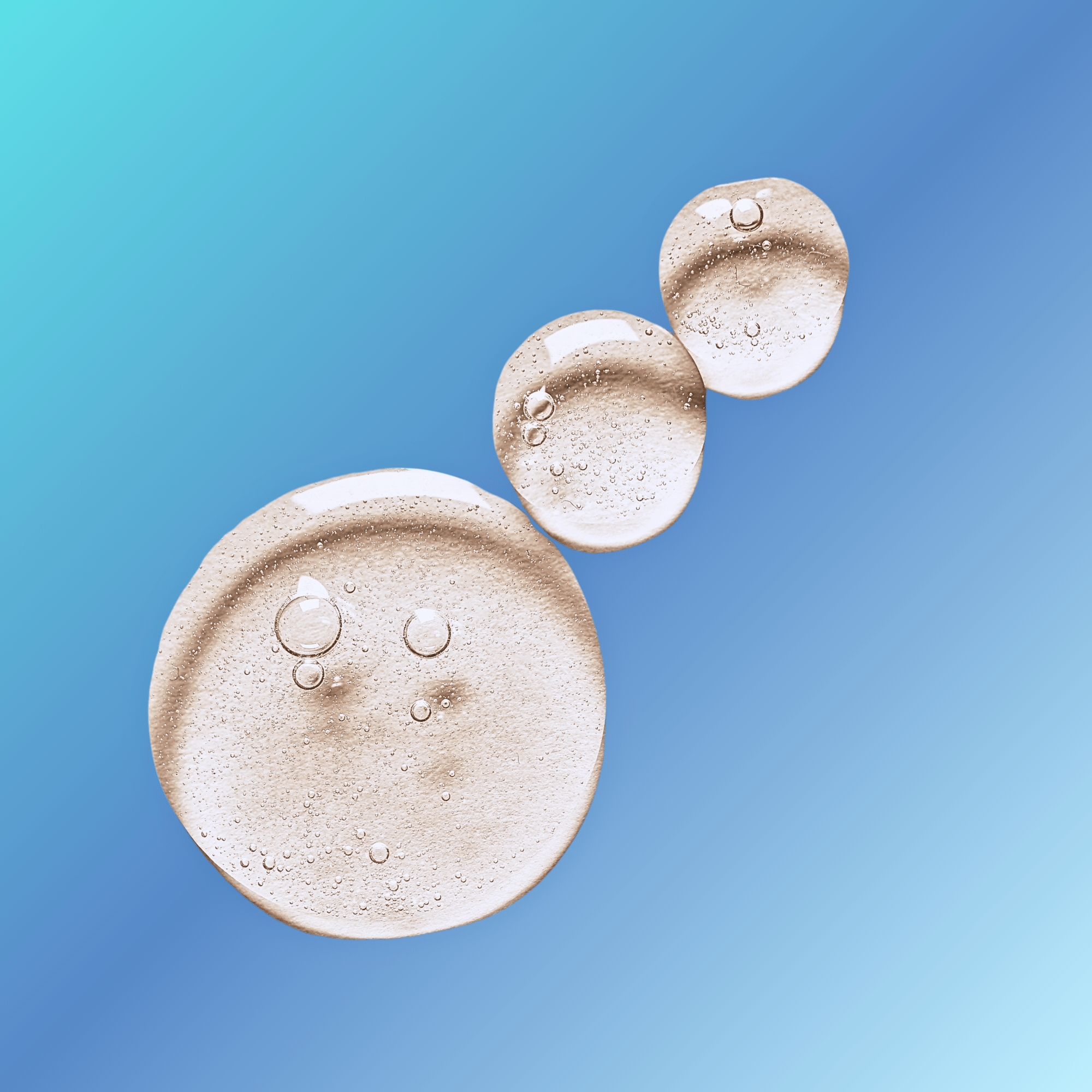 Ingredients - Collagen Boosting Serum
Onsen Hot Springs Minerals Distillate TM (Aqua, Calcium, Tourmaline, Thujopsis Dolabrata Branch Extract), Squalane, Glycerin, Dimethicone, Algae (Dunaliella Salina), Palmitoyl Tripeptide-5, Extract, MethylGlucoside Phosphate, Copper Proline Lysine Complex, Sodium Hyaluronate, Sodium Ascorbyl Phosphate (Vitamin C), Tocopheryl Acetate (Vitamin E), Rosa Centifolia Flower Extract.,Allantoin, Trimethylsiloxysilicate, Cyclomethicone, Lecithin, Phenyltrimethicone, Phenoxyethanol, Disodium Acetyl Glucosamine Phosphate, Xanthan Gum, Sodium Sorbate, Ethylhexylglycerin, Lavandula Angustifolia (Lavender) Oil.
 
Collagen Boosting Serum Customer Reviews
I've been using the Collagen Boosting Serum for a few weeks now and am loving the results! My skin has never felt better. It's so smooth and hydrated, and I can see a noticeable difference in my overall complexion. Highly recommend this product to anyone looking to restore their skin's youthful glow!

Pam V.

After using this serum for just two weeks, my skin is already feeling softer and more supple! I'm especially impressed with how quickly it worked - no signs of wrinkles or dullness left behind. This product is definitely worth investing in if you're looking for an effective anti-aging solution that delivers visible results. Highly recommended!

Portia B.
What Makes Our Collagen Boosting Serum So Special
Patented Peptides Complex

Contains a unique blend of amino acids with multi-functional capacity to promote collagen, relax muscle fibers, and iron out wrinkles

Collagen-Boosting Technology

Specially formulated with innovative technology to penetrate the deepest layers of the skin and promote collagen production, resulting in improved skin elasticity and firmness.

Contains NovHyal

A unique ingredient that helps to eliminate free radicals and boost cellular longevity, making way for optimal skin renewal
Hot Spring Baths' Perfect Companion!
As an avid fan of hot spring baths, Onsen Secret is now an essential part of my skincare routine. The combination is unbeatable, and my skin has never looked better!
A Little Luxury Every Day
Using Onsen Secret Facial Rejuvenation feels like a daily indulgence. My skin deserves the best, and this product is just that pure luxury!
TimeTravel for Your Skin
Onsen Secret's Reset and Restore Ritual is like a timetraveling experience for your skin. It takes me back to my youthful days, and I can't get enough of it!
SilkySmooth Finish Delight
I'm in love with the satiny finish that Onsen Secret Facial Rejuvenation gives to my skin. It feels so luxurious and nourishing. A definite musthave!
Your questions, answered.
How does the Collagen Boosting Serum work to reduce wrinkles and dark circles?

The serum contains a patented peptide complex that signals enzymes to promote collagen production and relax muscle fibers, which helps to iron out wrinkles. It also contains Vitamin C, which can help to reduce redness and dark circles, while other ingredients like Neodermyl and NovHyal can help to increase collagen synthesis and cellular longevity, respectively.
Are there any precautions I should take before using the Collagen Boosting Serum?

The Collagen Boosting Serum is for external use only, and you should avoid contact with your eyes. If the product gets into your eyes, rinse thoroughly with water. Always consult your healthcare specialist if you are pregnant, lactating, or breastfeeding. It is also recommended to do a patch test on a small area of skin before using the serum all over your face to ensure that you are not allergic to any of its ingredients.
Is the Collagen Boosting Serum safe for all skin types?

The serum is formulated with a variety of ingredients that can benefit different skin types. However, as with any skincare product, it is recommended to do a patch test before applying it to your entire face to ensure that you don't have any adverse reactions. Additionally, the serum is for external use only and should be kept away from the eyes. If the product gets into your eyes, rinse thoroughly with water. If you are pregnant or breastfeeding, it is always recommended to consult with your healthcare specialist before using any new skincare products.
Q: Why do you provide premium quality products at an affordable price point? It doesn't feel genuine.

A: Onsen Secret is the brainchild of Doron Santo, a product-development expert for over two decades with extensive personal experience bathing in the Onsens of Japan.

Armed with a deep passion for hot springs healing and proven experience in creating successful products, Doron found a way to create Onsen Secret products in the most efficient, cost-friendly way that also allows for quality ingredients and packaging. That is why we're able to offer our products at the price point we do.

More than maximizing profit, we want to spread the Japanese wisdom of Onsens through our brand. Making them affordable ensures greater accessibility, with our expertise guaranteeing no compromise on quality.
Q: Is there a moneyback guarantee?

A: Absolutely! At Onsen Secret, we want you to experience the amazing results firsthand. That's why we offer an incredible 60-day 100% satisfaction guarantee. We're confident that you'll love our Nail Reboot Challenge Kit, but if, for any reason, you're not completely thrilled with your purchase, don't worry! Simply reach out to our friendly customer support within 60 days of your purchase, and we'll be more than happy to assist you with a hassle-free refund or exchange. Your satisfaction is our top priority, and we want you to feel confident and assured when trying out our product. So go ahead and take the plunge – try it risk-free, and get ready to show off your rejuvenated nails!